# Description
Cruise
SIEM REAP - ANGKOR - TONLE SAP - KAMPONG CHHNANG - KAMPONG TRALACH - KOH CHEN - PHNOM PENH - CHAU DOC - SA DEC - VINH LONG - CAI BE - MY THO - HO-CHI-MINH CITY
This trip is favourable to meditation and allows you to live during 9 days to the rhythm of the Mekong river.
A 9-day / 8-night cruise
Personalised service from a CroisiEurope tour leader throughout the tour
A 4-star ship with much comfort and charm
All visits and excursions included
Drinks included with meals on board the ship (1 soda or 1 beer or 1 mineral water and 1 coffee or tea) and water tea and coffee at will during the cruise
Tips for crew included during the cruise.
Tips included during stay in Siem Reap
Discover Ho Chi Minh City and the sites at Angkor
One dinner with traditional shows in Siem Reap
All departure dates are currently sold-out.
Sales
Formalities
Non-EU nationals are requested to consult their embassy or consulate.
Ships
Several ships available for this cruise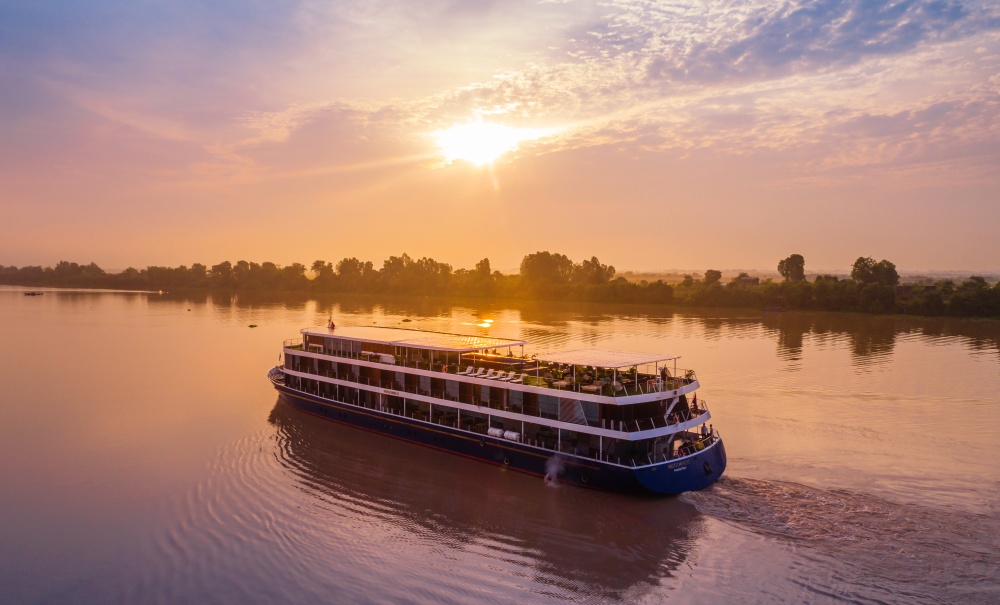 © Live Studio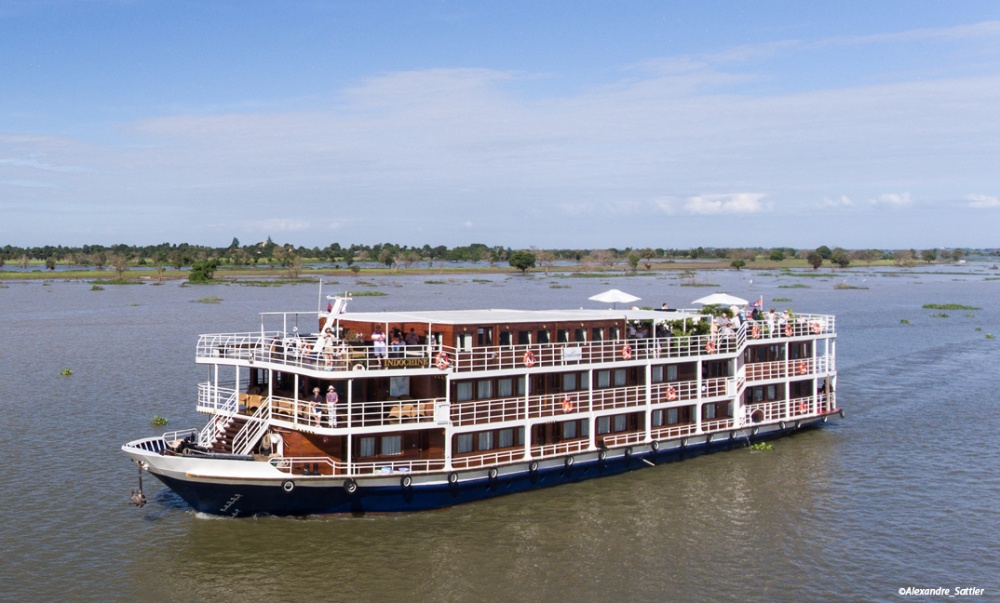 © Alexandre Sattler

HEALTH FORMALITIES
There are no compulsory vaccinations for this destination. However, it is strongly recommended that you ensure that your inoculations for the following diseases are up-to-date: Tetanus, Polio, Hepatitis A and B, Diphtheria and Typhoid. It is not recommended that you drink tap water, and prefer to drink bottled mineral water only (watch the seal being broken before accepting the bottle) and tea. It is important that you bring with you any of your usual medication (aspirin, anti-diarrhoea tablets, etc). Mosquito repellent is strongly recommended. This type of tour/cruise is not recommended for passengers with limited mobility.
CLIMATE
The dry season lasts from December to April, but the atmosphere remains humid (25°C to 35°C). During the rainy season which runs from May to November, there are frequent violent but short rainstorms which usually occur towards the end of the afternoon.
CURRENCY
The currency aboard the RV Indochine ship is the US dollar (preferably in small denominations). During embarkation, you could leave your credit card imprint so as to account for and pay all your on board expenses at the end of the cruise. You will be able to pay them by Us Dollars or Credit card (Visa or Mastercard).
FOOD AND MEALS
All products (fish, vegetables, fruits) cooked on board the MS Indochine, are fresh. Buffet breakfast and lunch. Table service for dinner. Asian and western cooking served in restaurants and hotels.
N.B. The itinerary, ports of call and visits are subject to modification by the ship owner and/or our representatives on the spot. The excursions may be amended or completed in the reverse order if it is deemed necessary. The ship's captain reserves the right to modify the cruising itinerary to ensure the safe navigation of the vessel.
The banks of the river on which we travel can be very steep and slippery, depending on the water levels.
(1) : Crossing the Tonle Sap Lake : when water levels are high, from August to the end of December, the RV Indochine crosses the lake. When water levels are low, from January to Mid-March, we cross the lake via speed boats to join the RV Indochine at Koh Chen. Finally, when water levels are very low, around Mid-March, transfer between Siem Reap and Koh Chen would be organized by air-conditioned coach.
Alcohol can be harmful to your health. Please drink in moderation.