Description
We'll cross through a portion of the Judean Desert to reach Jericho, one of the oldest cities in the world. The city is described in the Hebrew Bible as the "city of palm trees," and it is known for its deep history and fertile soils. It is also the lowest city in the world at 846 feet (258 m) below sea level. One of the most interesting sites is a very old sycamore tree, known as Zaccheus' Tree. Although it is not the original tree, many pilgrims come to see the area and ambiance where Zaccheus climbed to see Jesus as he entered the city. We'll then continue to what is thought to be the Mount of Temptations, on the hills overlooking the city. Afterwards, we'll visit Bethlehem, the city where David was crowned king of Israel and where Jesus was born. We'll visit the Church of the Nativity, which contains the grotto where many Christians believe he was born.
PLEASE NOTE
You must wear appropriate clothing for this excursion: men need long pants, women need their shoulders and legs covered.
The order of the visits can change.
Times are approximate.
Cruises
This shore excursion is available for one or several cruises
Show more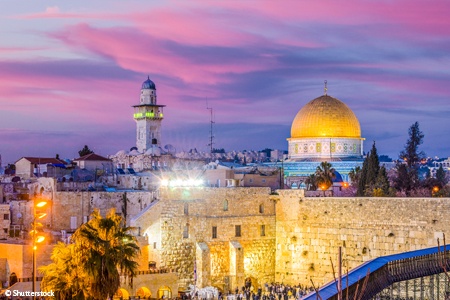 © Shutterstock
Next departures:
25/01/2020
LARNACA - HAIFA - LIMASSOL - LARNACA
Join us for an exceptional cruise between Cyprus and Israel. You will discover the treasures of the Holy Land in Galilee but also Jerusalem, Bethlehem and Nazareth. Cyprus will amaze you with its breath-taking sceneries. Nicosia or Paphos: with the impressive mosaics of these ancient cities and contrasting capitals, embark on an extraordinary journey!
START IN
2019
START IN
2020
* Price based on double occupancy