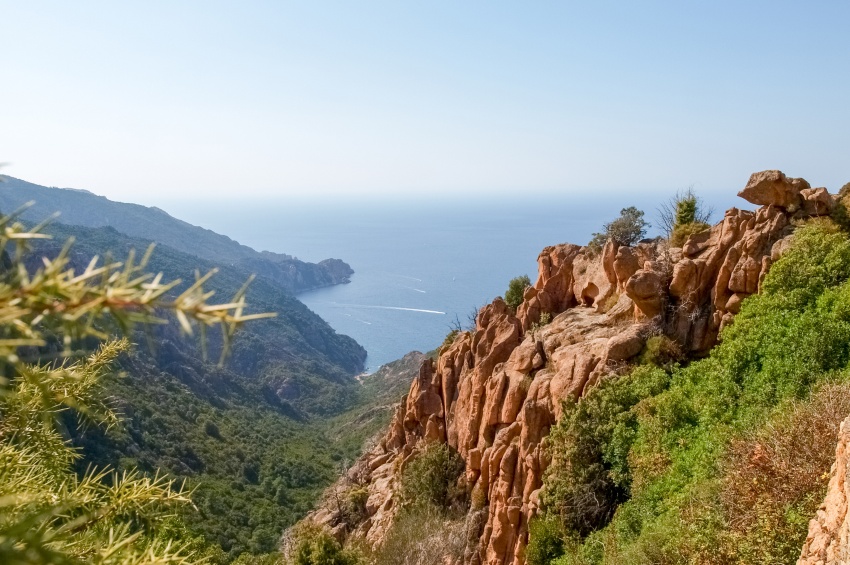 © Shutterstock
# Trip
Calanques de Piana
Description
From Ajaccio, we'll travel along the mountain roads to the Gulf of Sagone, continuing on to the picturesque fishing port of Cargèse. This small sea-resort town deserves a brief visit as it was once occupied by Greeks exiled in Corsica during the Genovese era. The lovely Greek church still stands. We'll then continue on to the famous Calanques de Piana, listed as a UNESCO World Heritage Site and the epitome of the island's beauty. Discover the surreal world of weather-carved pink granite, an ethereal vista of strangely shaped red figures, often plunging dramatically into the turquoise sea below. You'll have some time to take photos before we head to Porto, one of the loveliest cities in Corsica. After our tour, we'll return to the ship along the coast.
PLEASE NOTE
The order of the visits can change.
Times are approximate.