© Frantisek Zvardon
# Package
CLASSIC EXCURSIONS PACKAGE 1
Description
Included in tour package:
Half-day in the Puzsta
Folklore evening in Budapest
The following biking tours :
Melk to Dürnstein
Bratislava to Devin castle
Budapest
Esztergom
Vienna to the Klosterneuburg Monastery
Cruises
This shore excursion is available for one or several cruises
Show more
© Shutterstock
Next departures:
30/09/2019, 01/10/2019, ...
VIENNA - MELK - DÜRNSTEIN - BRATISLAVA - KALOCSA - BUDAPEST - ESZTERGOM - VIENNA
Explore the abundant treasures of Austria and Hungary on a unique cruise to discover the secrets of the Danube. Admire the colorful alleys of Bratislava that twist around each other like in a fairy-tale village, and the Puszta, the true soul and heart of Hungary. Visit the Gellert baths, which are full of a wide range of balneotherapy services, but also the Sisi Museum, which puts in comparison myth and truth. There, you will be able to contemplate many personal effects as well as the most famous portraits of the legendary Empress.
START IN
2019
START IN
2020
* Price based on double occupancy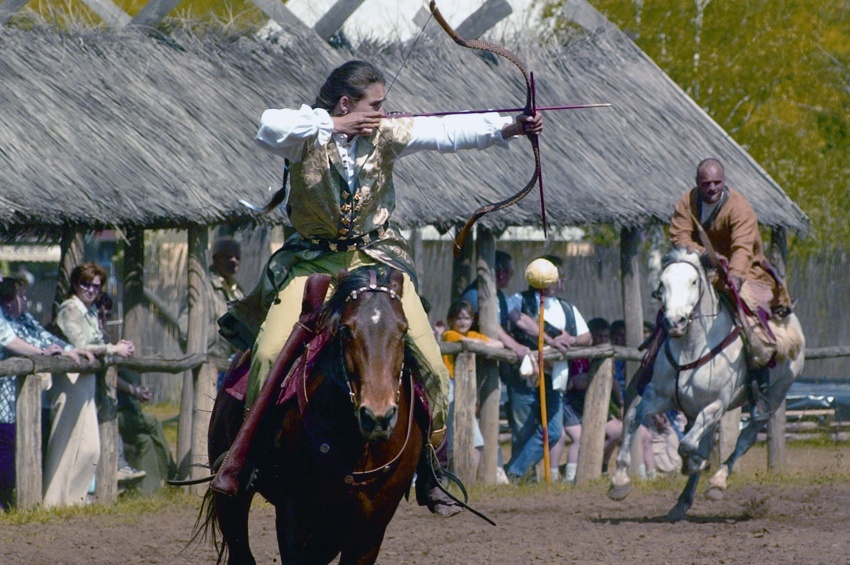 © CroisiEurope
Departure by coach in the company of your host/hostess in the direction of Kiskunsag Park, at the heart of the Puszta. The Puszta, also known as the Great Plain of Hungary, is a large, flat grassland that was regarded as the Wild West of Hungary in t...
© CroisiEurope
Transfer by coach in the company of your guides to a theater downtown for a traditional Hungarian show. This one-and-a-half-hour show will take you across all the regions of Hungary through its folklore and Gypsy dance and music. After this show, the...