Description
Included in tour package:
Guided tour of Basel
Haut-Koenigsbourg Castle, the Wine Route and Strasbourg
Guided tour of Heidelberg and its castle (outdoor)
Guided tour of Koblenz and the Ehrenbreitstein Fortress
Cruises
This shore excursion is available for one or several cruises
Show more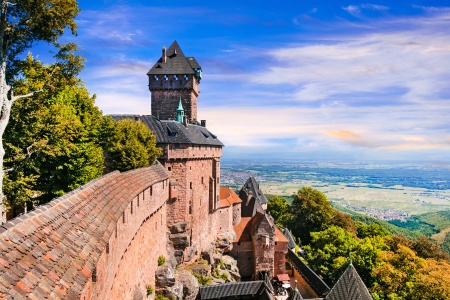 © Leoks
REF:
BCO (
reverse direction
REF:
COB)
Next departures:
28/06/2020, 10/08/2020, ...
BASEL - BREISACH - STRASBOURG - MANNHEIM - RÜDESHEIM - KOBLENZ - POMMERN - COCHEM
Cruise the magic Moselle River and enjoy the gentle waters of the Romantic Rhine Valley on this exceptional cruise from Cochem to Basel. Let yourself be whisked away by the meandering waters and discover the steep cliffs, majestic castles, and impressive vineyards in an area teeming with history. Along the Wine Route, you'll explore traditional villages with hidden secrets, as well as Haut-Koenigsbourg Castle perched on a peak in the Vosges Mountains. And who could forget Koblenz and Rüdesheim, known for its wines and cafés, or Heidelberg, one of the most romantic cities in Germany?
START IN
2020
* Price based on double occupancy
START IN
2020
* Price based on double occupancy