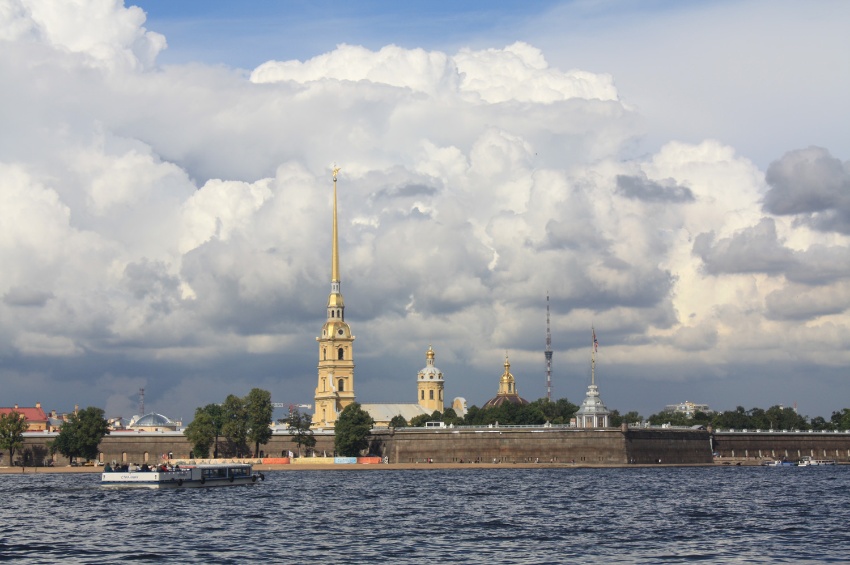 © CroisiEurope
# Trip
Cruise on the St. Petersburg canals
Description
Departure for the canal boat landing stage. Nicknamed the Russian Diva par excellence, St. Petersburg was built on 42 islands, and today the city is criss-crossed by over 80 rivers and canals. There are some 320 bridges over St. Peterburg's network of canals and waterways. From the end of April to the end of September they are raised every evening to let the boats through, an spectacle that is well worth seeing. Some of the most charming bridges are the small structures that straddle the canals. This delightful one-hour boat trip also offers sublime views of the streets of Europe's fourth largest city. The Neva and the surrounding canals reflect the intact facades of the city's finest monuments. Return to the boat.
Duration : ~ 3h00

The times are given for guidance only.
The order of visits can be modified.
These excursions are not proposed for all the cruises and depend on the itinerary.
If the minimum of 25 participants is not reached, the excursion may be either cancelled or proposed at another rate, depending on the number of participants (to pay on board).
The excursions of the first evening and the morning following the embarkation are only guaranteed for the passengers who have booked the excursion before the cruise.
Cruises
This shore excursion is available for one or several cruises