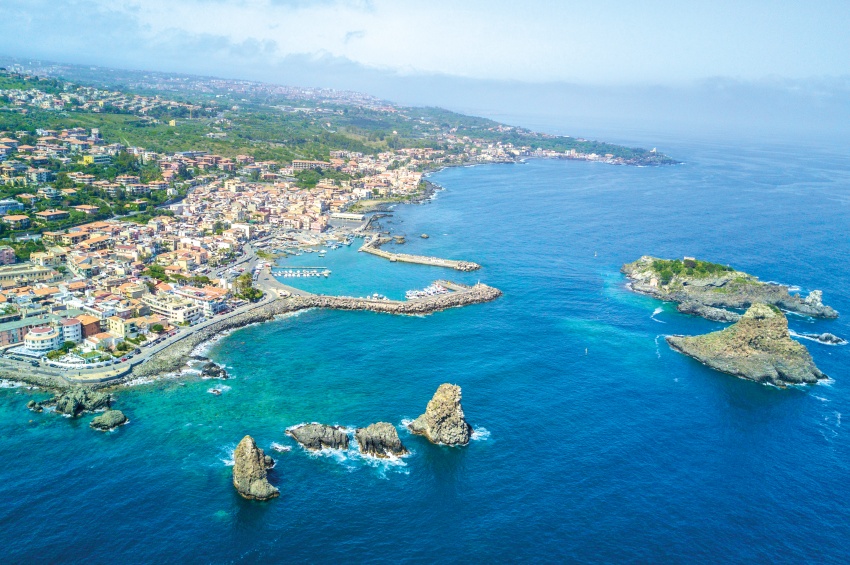 © Shutterstock
# Trip
Excursion to the Cyclopean Coast
Description
Join us for an excursion to "The Cyclopean Coast," a fantastic mix of legends and history. Our first stop will be Aci Trezza, a small fishing village known for three tall, column-shaped islands right off its coast. According to Homer's Odyssey, Cyclops Polyphemus hurled these large boulders at Ulysses' vessels. The site also inspired Italian writer Giovanni Carmelo Verga for his most-famous novel, I Malavoglia (The House by the Medlar Tree). We'll have a stroll in this large fishing village before heading towards Aci Castello. From a panoramic observation point, you'll be able to admire the lava-rock castle perched above the sea. We'll then continue on to Acireale, an elegant baroque town at the foot of Mount Etna. Here, we'll enjoy a taste of some of the Sicilian specialties in a bakery before returning to our ship.
PLEASE NOTE
The order of the visits can change.
Times are approximate.
Cruises
This shore excursion is available for one or several cruises