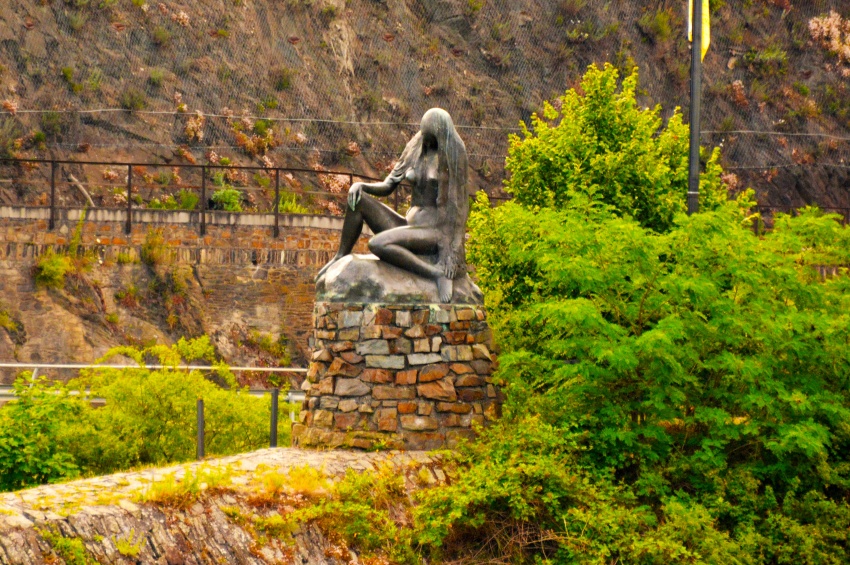 © Stephane Pfleger
# Trip
Excursion to the rock statue of Lorelei
Description
Departure by coach towards the famous Rock of the Lorelei. You'll get to admire the Rhine Valley and the original rock statue of the mythical Lorelei. We'll stop off on our way back for a delicious treat: one of the greatest German traditions, Kaffee und Kuchen. You'll get to pick a piece of cake of your choosing and enjoy it together with a hot steaming cup of coffee or tea. After our indulgent break, we'll return to the ship by coach.
PLEASE NOTE
The order of the visits can change.
Times are approximate.
Cruises
This shore excursion is available for one or several cruises
Show more
© Shutterstock
Next departures:
27/10/2020
STRASBOURG - MAINZ - SANKT GOARSHAUSEN - OBERWESEL - RUDESHEIM - STRASBOURG
Admire the most beautiful part of the romantic Rhine Valley during your cruise. You will be seduced by the beauty of the landscapes but also by their history. Discover Saint-Goarshausen where you will be able to admire an extraordinary scenery near the Lorelei rock. Discover the city of Mainz, a city with two thousand years of history mixed with a cosmopolitan feel through a combination of museums, cathedrals and architectural variety.
START IN
2020
* Price based on double occupancy