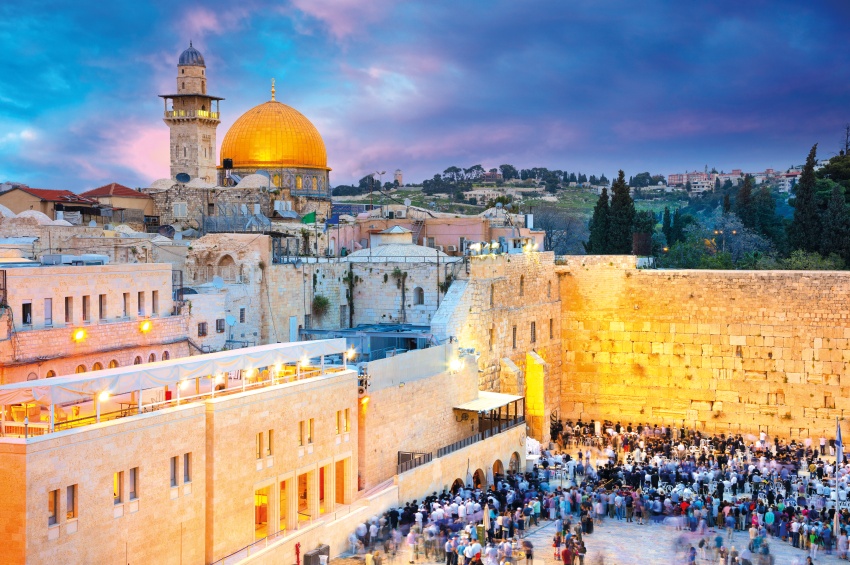 © Shutterstock
# Trip
Full-day excursion to Jerusalem
Description
Join us for a full-day excursion to Jerusalem (lunch included; approx. 10 hours total, incl. 4 hours round trip). Jerusalem is one of the holiest and most fascinating cities in the world. The old city is home to over 200 historical monuments, including the Wailing Wall and the Church of the Holy Sepulchre. During this tour, we will discover the Mount of Olives, the Garden of Gethsemane, Mount Zion, as well as the colorful market where the three main religions—Christianity, Judaism, and Islam—live side by side.
PLEASE NOTE
The order of the visits can change.
Times are approximate.
Cruises
This shore excursion is available for one or several cruises