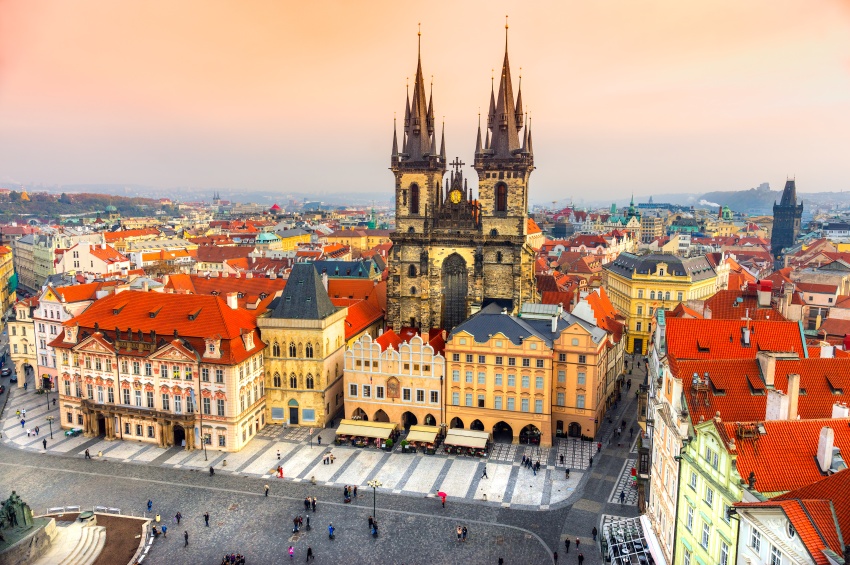 © Luciano Mortula
# Trip
Full-day excursion in Prague
Description
We'll depart from Melnik for Prague. We'll leave on a guided tour of the Hradcany, or Castle District. The city center is divided into five areas, spanning both banks of the Vltava River, and Prague Castle is the most prominent tourist attraction. Set on a hill, it affords visitors fine views over the whole city.
Founded in 880 AD, it is the largest medieval castle in Europe and was once the seat of the Kings of Bohemia. Today, the President of the Czech Republic rules from here. The Prague Castle complex covers over 7 hectares (18 acres) and has three large courtyards. Destructive wars and fires (and the subsequent renovations), along with differing political forces, have resulted in an intriguing mix of palaces, churches, great halls, state apartments, a monastery, viewing towers, fortifications, museums, art galleries, and the famous Golden Lane.
We'll enjoy lunch in a restaurant of the city.
In the afternoon, we'll set out on a guided tour of the old city on foot, starting with Old Town Square and its Gothic- and Baroque-style architecture - including the Rococo Kinsky Palace, the Gothic Tyn Cathedral and the Baroque St. Nicholas Church, to name a few. We'll also see the Municipal House, the city's foremost Art Nouveau building, and one of the finest in Europe, as well as the Powder Gate, one of the original 13 entrances to Prague's Old Town.
We'll return on board after our visit.
Length: approx. 9 hours
Good walking shoes are recommended.
The order of the visits can change. 
Times are approximate.
Cruises
This shore excursion is available for one or several cruises