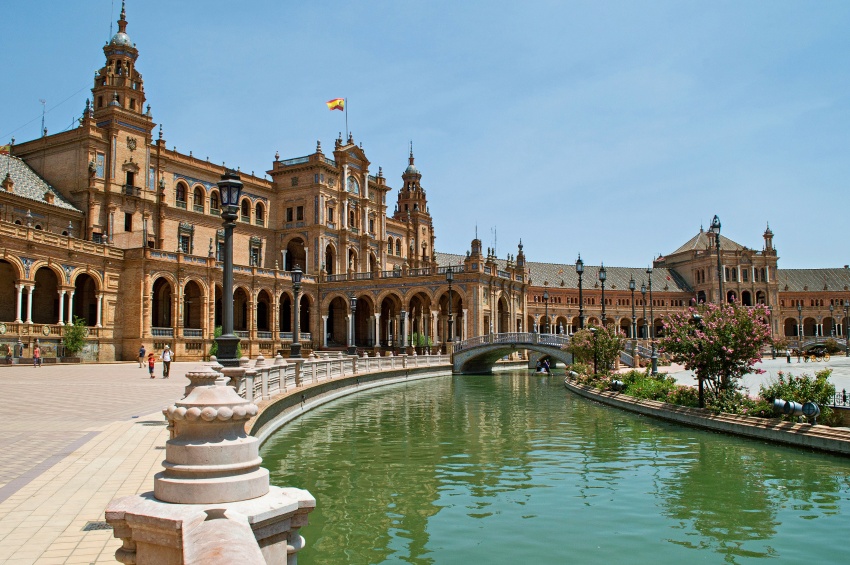 © CroisiEurope
# Trip
Guided bike tour of Seville
Description
Retrieval of the bikes at the dock in Seville.
Each participant will be able to choose their own bike for this morning guided tour of Seville. For many years, only about 0.5% of trips were made by bike in Seville, with roads choked with four rush hours a day due to traditional siestas. In 2013, however, Seville was listed as number five in the top 20 bicycle-friendly cities. The city now has over 105 miles of bike paths. During the tour, we'll stop to visit the Alcazar, one of the most beautiful in Spain and regarded as one of the most outstanding examples of Mudéjar architecture found on the Iberian Peninsula.
The tour is approximately 9 miles long.
Level of Difficulty: low.
Altitude difference: none.
PLEASE NOTE
PLEASE WEAR COMFORTABLE, STURDY SHOES AND APPROPRIATE CLOTHING ACCORDING TO THE WEATHER.
The order of the visits can change.
Times are approximate.
Please note: There must be a minimum of 5 to 6 participants. There is no maximum limit. Great for kids.
Attention: children are under the responsibility of their parents and must be autonomous by bike.