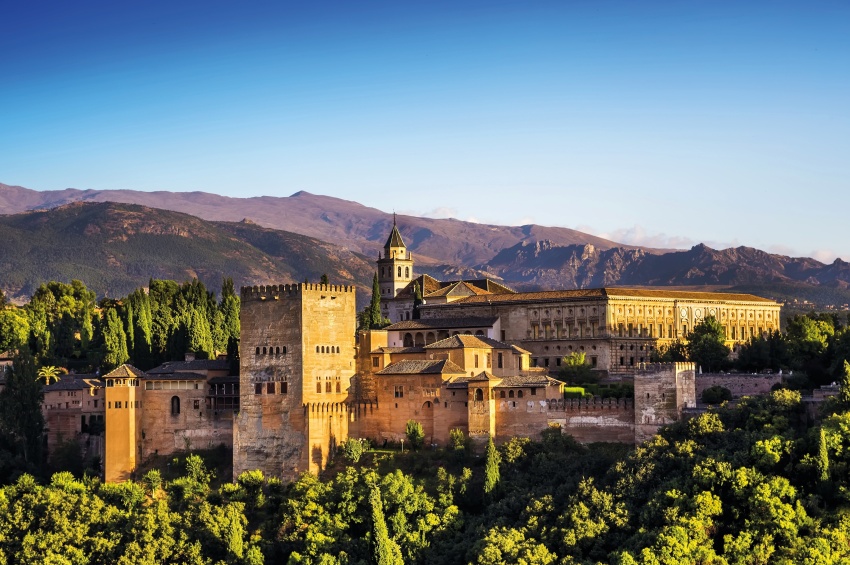 © Marques
# Trip
Guided tour of Granada (full day with lunch included)
Description
You will travel to Granada by coach. Located at the foot of the Sierra Nevada and at the confluence of three rivers, Granada was the capital of the last Islamic kingdom in the Iberian Peninsula.
Upon arrival, you will begin your tour at the Alhambra, directly translating as "the red", reflecting the color of the walls at sunset. It is one of the major monuments of Islamic architecture and the most majestic mediaeval fortress in the Mediterranean. Along with the Great Mosque of Córdoba, it is the most impressive evidence of the Islamic presence in Spain from the 8th to the 15th century. The tour continues with a visit to the Generalife, which was the summer residence of the Nasrid Emirs, and its marvelous 14th-centruy gardens, where water was harnessed to refresh every courtyard and garden.
Transfer to a restaurant in the center for lunch. In the afternoon, you'll be able to enjoy the delights of the historical center of Granada at your own pace. Return by coach.
PLEASE NOTE
Entrance included to the Alhambra and the Generalife.
Good walking shoes are recommended. There are some stairs and slopes at the Alhambra.
Lunch includes 250ml of wine and 250ml of water per person.
The order of the visits can change.
Times are approximate.
Cruises
This shore excursion is available for one or several cruises
Show more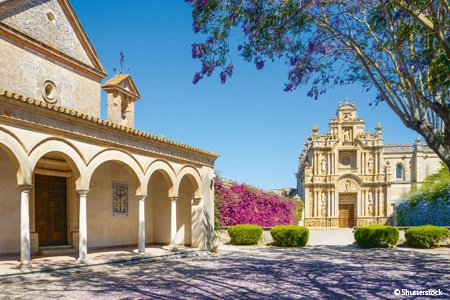 © Shutterstock
Next departures:
20/02/2020, 27/02/2020, ...
SEVILLE - Cordoba - SEVILLE - CADIZ - EL PUERTO DE SANTA MARIA - ISLA MINIMA - SEVILLE - Granada - SEVILLE
Immerse yourself in the heart of Andalusia between tradition, history and gastronomy. From Seville to Granada, this cruise will allow you to visit the cities and emblematic sites of this rich region of Spain. Discover Seville, the capital of Andalusia, which is full of joy and activity throughout its streets. You will be amazed by the old town which is home to amazing architecture and tradition. But also, by Jerez which has preserved an incredible architectural heritage.
START IN
2020
* Price based on double occupancy