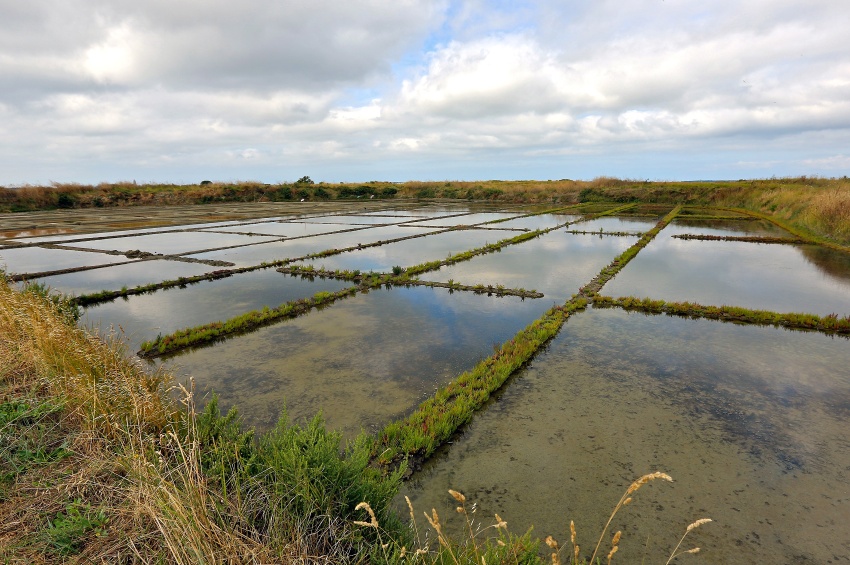 © Haubtmann
# Trip
Guided tour of Guérande and its salt marshes
Description
Leave for Guérande, where we'll begin with a guided tour. A fortified medieval city, Guérande overlooks the salt marshes and is entirely enclosed by ramparts. It is one of the rare cities in France to have been able to conserve the entirety of its ramparts (4,704 feet around). Famous writers such as Flaubert, Gracq and Balzac used Guérande as backdrops to their novels, after falling in love when visiting.
The tour will continue to the salt marshes, the undeniable symbol of the region. With our guide, you'll discover the process of harvesting Guérande salt and how the marshes work. Discovering the salt marshes is a great way to develop a global vision of traditional methods of work.
PLEASE NOTE
The order of the visits can change.
Times are approximate.
Cruises
This shore excursion is available for one or several cruises