© CroisiEurope
# Trip
Guided tour of Porto and its cathedral
Description
Departure by coach for a guided tour of Porto. We will start off our tour with a visit of the cathedral Sé do Porto. It is the most important religious edifice in the city and has been declared a National Monument. The fortress-like building is in Batalha, in the upper part of Porto, very close to the walls that once protected the city. Its construction began during the twelfth century, but it was rebuilt and renovated numerous times throughout the centuries. This explains why the Cathedral, while predominantly Baroque, is a mix of architectural styles. The cathedral square offers impressive views over the city, the Douro River and the wine cellars on the waterfront. We'll continue on to the Palacio da Bolsa (Stock Exchange Building), built in 1834 by the city's Commercial Association. After climbing up the beautiful granite and marble stairway, we'll visit the former Tribunal Room, the Golden Room and the Arab Room, decorated in the exotic Moorish Revival style. Afterwards, we'll cross the Dom Luis I Bridge to Villa Nova de Gaia for the visit of a wine cellar. Porto's pride notably stems from its famous wine known the world over, which you will get to taste*. We'll return on board.
PLEASE NOTE
Good walking shoes are recommended.
*Alcohol can be harmful to your health. Please drink in moderation.
The order of the visits can change.
Times are approximate.
Cruises
This shore excursion is available for one or several cruises
Show more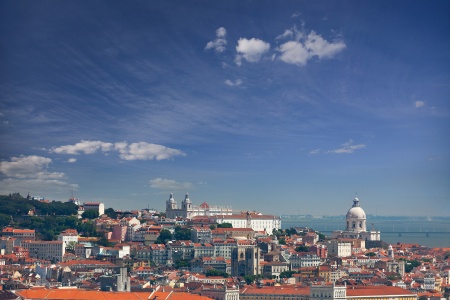 © Alina Pavlova
Lisbon - Coimbra - PORTO - REGUA - FERRADOSA - PINHÃO - PORTO ANTIGO - PORTO
Lisbon is a city of incomparable beauty, filled with pastel houses, blue waters and trams that evoke San Francisco. The Portuguese capital has managed to find the subtle balance between past heritage and attractive modernity. After a 3-day stay in Lisbon, you'll set out on a round-trip cruise from Porto via Regua and Pinhão (cruise ref. POE_PP).
All departure dates are currently sold-out.
Show more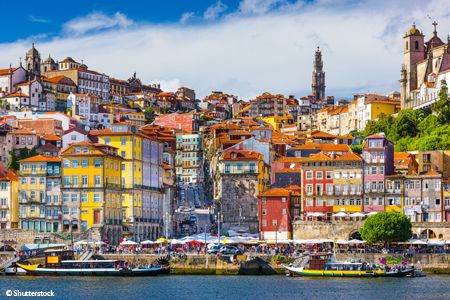 © Shutterstock
Next departures:
28/03/2020, 29/03/2020, ...
PORTO - REGUA - FERRADOSA - PINHAO - PORTO ANTIGO - PORTO
Cruise in the heart of Portugal and the Douro Valley. You'll have the chance to explore Porto and Lamego, cities rich in heritage and tradition, or Aveiro, a charming and authentic Portuguese town.You will also be amazed by the striking beauty of the landscapes while discovering the Porto Wine Route.
START IN
2020
* Price based on double occupancy