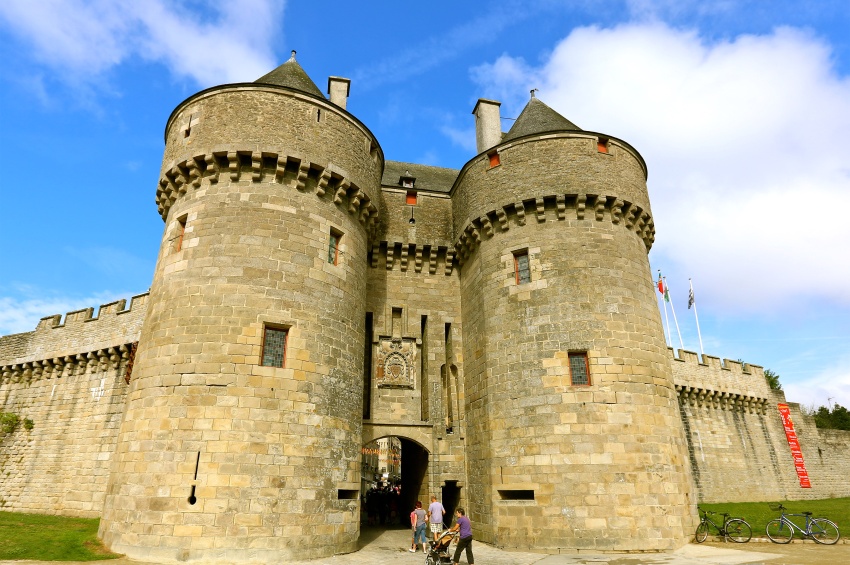 © Haubtmann
# Trip
Hiking in Guérande
Description
Take a walk through the medieval city of Guérande. This historical city became part of the French national network of 137 Cities of Arts and History in 2004. A guide will take you around town past its most pretigious monuments such as the ramparts and the Collegiale Saint-Aubin, providing great views of the surrounding landscapes and the salt pans on the marshes.
PLEASE NOTE
Times are approximate.
The order of the visits can change.
Wear comfortable, sturdy walking shoes.
Cruises
This shore excursion is available for one or several cruises
Show more
© Shutterstock
Next departures:
04/10/2020
NANTES - SAINT-NAZAIRE - ANCENIS - Angers - The Châteaux of the Loire Valley - Saumur - BOUCHEMAINE(2) - ANCENIS - NANTES
Go on a splendid journey discovering the treasures of the Loire. Visit Nantes and its historical jewels, Guérande protected by its strong ramparts, quoted to be the Dukes of Brittany's favorite and famous for its medieval monuments as well as for its salt marshes, and the Escal'Atlantic of Saint-Nazaire. You will also discover the impressive Cadre Noir at Saumur well known for it master class equestrian skills, as well as the Angevine cliffs rising up to over a hundred meters and offering you an impregnable panorama over the Loire valley.
START IN
2020
* Price based on double occupancy