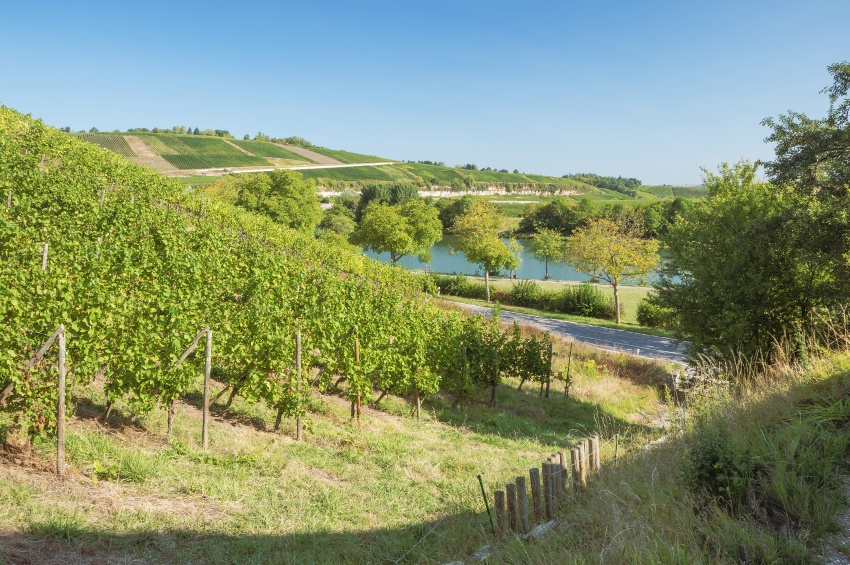 © Shutterstock
# Trip
Hiking along the Moselle Footpath
Description
This trail passes through the old alleys of the city and climbs up the national "Sentier de la Moselle" path to the vineyards. Once we reach Goldberg, we'll continue to the summit of the hill. We'll walk above the vineyards, cross through the forest, and descend toward the river on our return to Remich. We'll finish up our trek with a tasting* of local wine. (Approximately 4 hours, 6.2 mi./10 km, 656 ft./200 m elevation gain).
PLEASE NOTE
*Alcohol can be harmful to your health. Please drink in moderation.
The order of the visits can change.
Times are approximate.
Cruises
This shore excursion is available for one or several cruises