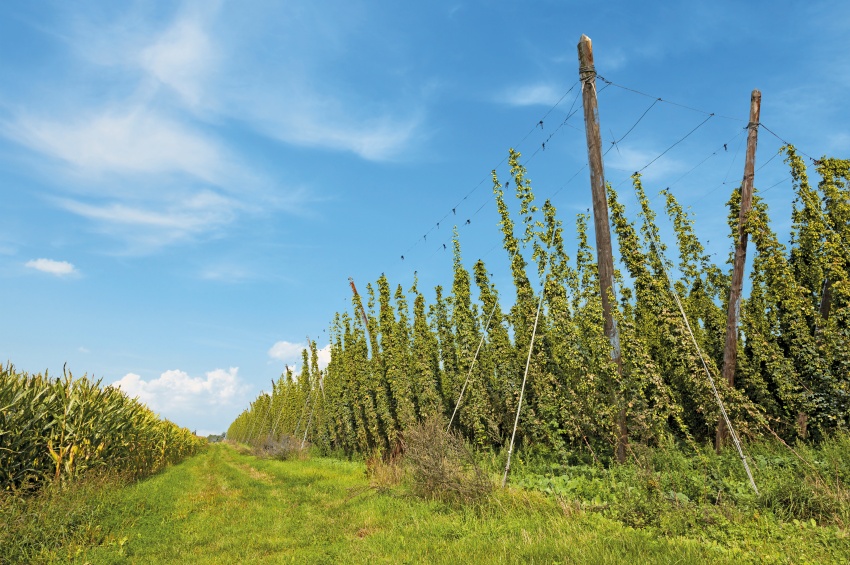 © shutterstock
# Trip
The Hops Trail in Waltenheim
Description
Set off by coach from Waltenheim to Wingersheim for a walking tour along the Hops Trail. Once you've reached the Wingersheim Town Hall, you will board a converted trailer pulled by a tractor for a visit of the village. You'll also get to travel along the Hops Trail. Here in the heart of the Alsatian Kochersberg you'll be able to discover the hop plant that has been commonly used in the brewing of beer since the 16th century. Its cultivation provides an unexpected and captivating landscape. The Hops Trail will allow you to discover how the hops are now grown in Alsace as you travel along this 4.5km-long marked path. Since the late 19th century, hop growing has been an integral part of beer brewing. At the highest point along the path, you will get to enjoy a magnificent view over the Zorn Valley: the Alsace plain will unfold before your eyes with the Black Forest in the distance as well as the Strasbourg Cathedral. After your visit, you'll be able to join in a beer tasting*. Return on board in Waltenheim.
Duration : approx. 3:00
Good walking shoes are recommended for this excursion.
The order of the visits can change.
Times are approximate.
These excursions are not proposed for all the cruises and depend on the itinerary.
If the minimum of 14 participants is not reached, the excursion may be either cancelled or proposed at another rate, depending on the number of participants (to be paid for on board).
The excursions on the first evening and the morning following boarding are only guaranteed for the passengers who have booked the excursion before the cruise.
*Alcohol can be harmful to your health. Please drink in moderation.