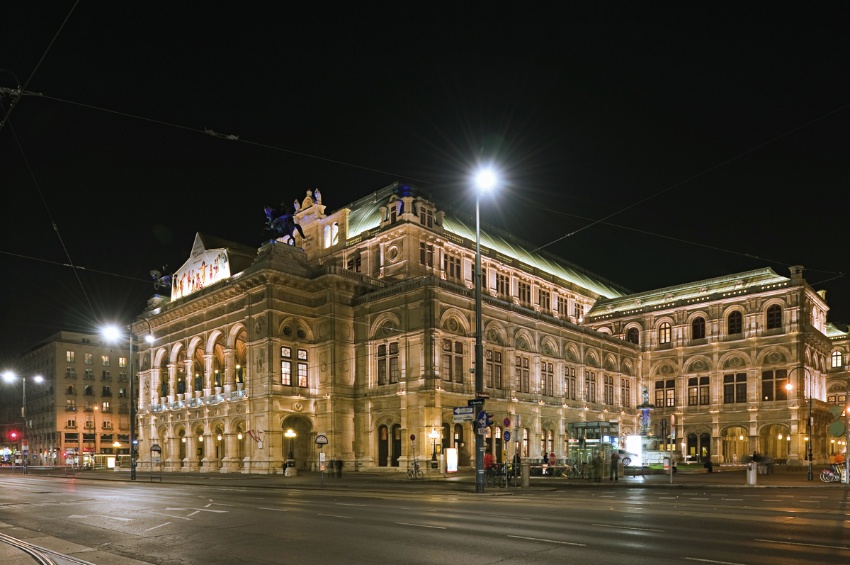 © Austrian National Tourist Office Horvath
# Trip
The Imperial Crypt in Vienna
Description
You'll leave by coach with your host or hostess to visit the Imperial Crypt, located beneath the Capuchin Church. One hundred and forty-nine Habsburgs, including 12 emperors and 19 empresses and queens, have been laid to rest here since 1633. The magnificent double sarcophagus of Maria Theresia and her husband, Emperor Franz I, was crafted by Balthasar Ferdinand Moll. The last emperor buried in the royal vault was Franz Joseph I (1916). Empress Elisabeth of Austria, known affectionately as "Sissi," and her son Rudolf are also buried here. Burials still take place in the Imperial Crypt to this day. The last Austrian empress, Zita, was buried here in 1989, and in July 2011, her eldest son and former Crown Prince and European politician, Otto Habsburg, was laid to rest here. This visit will bring you right to the epicenter of the elaborate Austrian Empire and its celebrated history. We'll return to the ship by coach.
Duration: approx. 3:00
PLEASE WEAR COMFORTABLE, STURDY SHOES AND APPROPRIATE CLOTHING ACCORDING TO THE WEATHER.
The order of the visits can change.
Times are approximate.
These excursions are not proposed for all the cruises and depend on the itinerary.
If the minimum of 25 participants is not reached, the excursion may be either cancelled or proposed at another rate, depending on the number of participants (to be paid for on board).
The excursions on the first evening and the morning following boarding are only guaranteed for the passengers who have booked the excursion before the cruise.
 
Cruises
This shore excursion is available for one or several cruises
Show more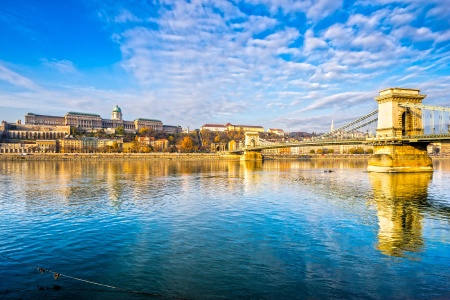 © Luciano Mortula
BUDAPEST - BRATISLAVA - VIENNA - MELK - PASSAU - MELK - VIENNA - BUDAPEST
Join us on a cruise through cities rich in culture and history such as Budapest, Passau, Bratislava and Melk which will unveil their secrets. Discover the Schoenbrunn Palace and the beautiful Wachau Valley, a UNESCO World Heritage Site. With its wooded hillsides, orchards, small villages, vineyards and monasteries, it is the most picturesque part of the Danube and where the majestic Dürnstein Castle stands.
All departure dates are currently sold-out.
Show more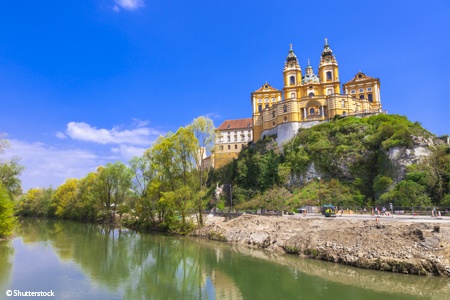 © Shutterstock
Next departures:
02/07/2020, 01/08/2020, ...
PASSAU - MELK - VIENNA - BUDAPEST - BRATISLAVA - VIENNA - MELK - PASSAU
Embark on a cruise to the heart of Germany, Austria and Hungary and take advantage of 11 days to discover cities with historic and authentic cultural treasures. Between the Artsetten Castle and the Gödöllö Palace, enjoy a royal journey that will take you back in time. Visit the Sisi Museum for a peek into her private life highlighted by her poems, and the Imperial Capuchin Crypt.
START IN
2020
* Price based on double occupancy