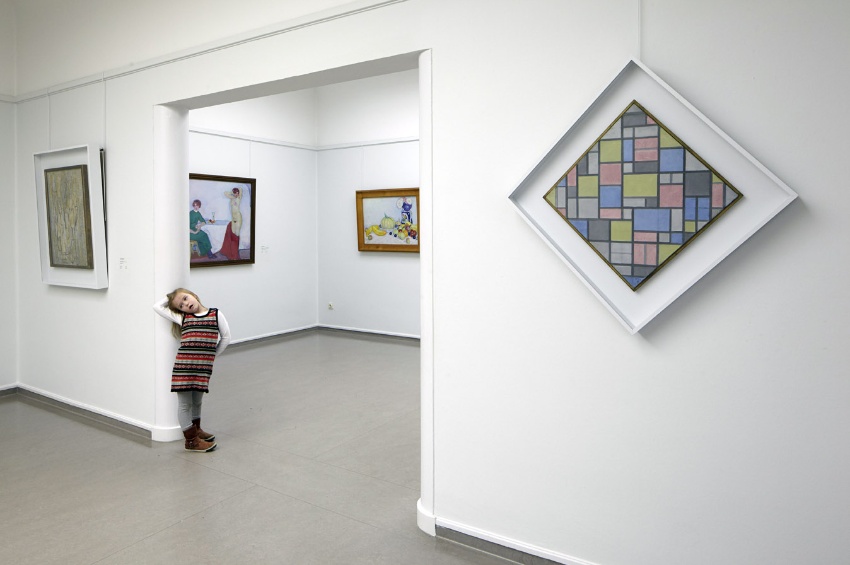 © Kröller Müller
# Trip
Kröller Müller Museum
Description
Departure from Nijmegen by coach in the company of your hostess towards the Kröller Müller Museum. It is located in the Hoge Veluwe National park, one of the country's largest national parks extending over 5000 ha. At the beginning of the 20th century, two wealthy Dutchmen bought back and reforested what used to be agricultural land and turned it into this beautiful park.
Your hostess will deliver the entry tickets upon arrival for you to visit the museum freely. The museum was named after Helene Kröller-Müller who collected 11,500 art pieces with the help of an advisor, H.P. Bremmer. Her husband Anton Kröller was the director of the Müller & Co. company, his wealth largely contributing to the extension of Helen's collection.
She longed for of a "Museum House", a dream which came true in 1938.
In this museum you will find an important collection of canvases by Van Gogh as well as his contemporaries, including Picasso, Seurat, Monet to name a few. In the museum grounds, you will discover an incredible collection of modern sculptures. This part of the museum was open in 1961 by Director A.H. Hammacher whose dream was to display these works outside, due to the exceptional location of the museum.
Return on board by coach.
PLEASE NOTE
Passengers visit the museum on their own, but headsets are available (5€).
Information in the museum is provided in English.
Bags have to be let in the left luggage office.
Good walking shoes are recommended.
The order of the visits can change.
Times are approximate.
Closed on Mondays (except on public holidays) and on January 1st, replaced by a visit to the Dutch open-air museum in Arnhem.
Cruises
This shore excursion is available for one or several cruises