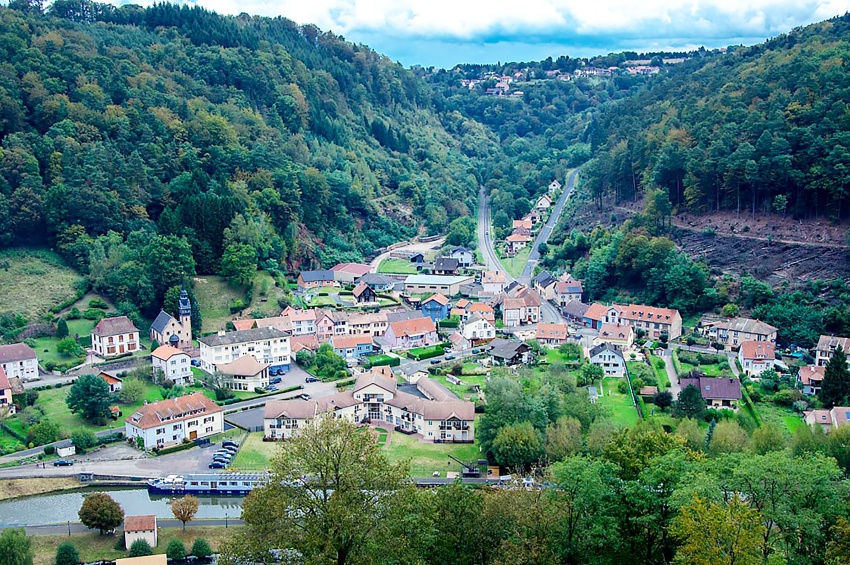 © Bill Maloney
# Trip
Walk to the ruins of the castle of Lutzelbourg
Description
Sitting on a promontory at over 1,056 feet (322 m) above the Zorn River, the Château de Lutzelbourg is infused with history. Pierre de Lutzelbourg, lord of the city, built the fortress in the 11th century over the ruins of a Roman castle. The château was subsequently ruled over by several lords at the same time, whose wariness of one another led to peculiar additions to the castle architecture. Destroyed in the 16th century and restored at the turn of the 20th, it was finally listed as a historical monument in 1930 and has since been welcoming visitors who, on top of the cultural aspect of the site, can relish the exceptional viewpoint it offers over the valley. After our walk, we'll return on board the ship.
You'll be able to enjoy a great view of the fortress perched high on the nearby peaks from our barge moored on the canal in the very center of the village.
PLEASE NOTE
The order of the visits can change.
Times are approximate.
Cruises
This shore excursion is available for one or several cruises