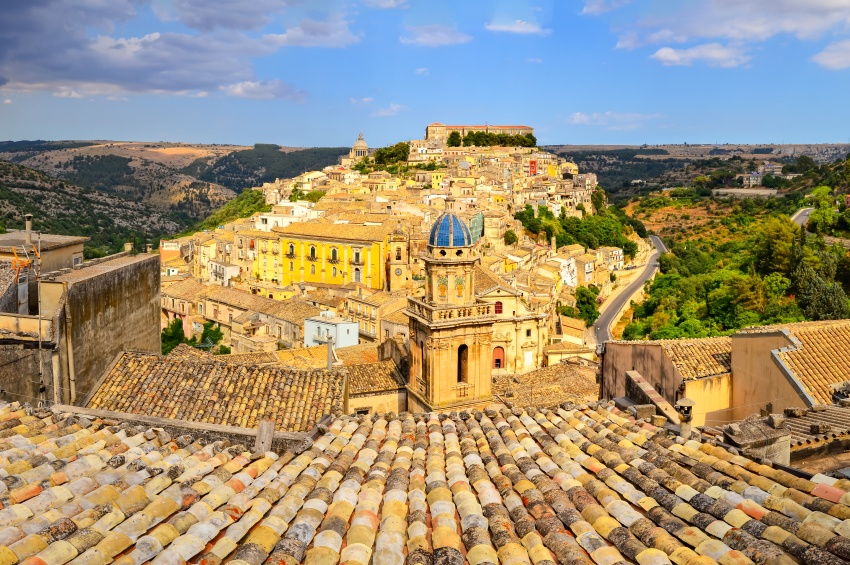 © Shutterstock
Description
We'll leave from Pozzalo Harbor for Regusa, where you'll discover two cities in one: modern Regusa rebuilt after the 1693 earthquake and ancient Hybla Heraia. The city's architectural gem is the Duomo of San Giorgio, a mid-18th-century cathedral with a magnificent neoclassical dome and stained-glass windows. The town's public park, the Giardino Ibleo, is a great place to stroll. We'll then head to Modica. Rebuilt after the 1693 earthquake, Modica is now a lively and dynamic city with over-sized churches and steep stairs running from the bottom of the village to the top of the slope. The city is built around a junction of steep valleys, with the oldest part of town, Modica Alta ("Upper Modica") on a ridge and Modica Bassa ("Lower Modica") along the valley floor. It is particularly famous for its chocolate, but that is not what certified it as one of the area's UNESCO-listed baroque towns. Nevertheless, during our tour, we'll stop at a boutique to taste a chocolate recipe coming directly from the Aztecs.
PLEASE NOTE
The order of the visits can change.
Times are approximate.
Cruises
This shore excursion is available for one or several cruises
Show more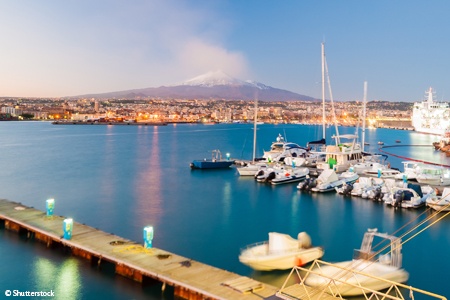 © Shutterstock
CATANIA - POZZALLO - VALLETTA - SYRACUSE - CATANIA
Embark on a cruise from Malta to Sicily, across tremendous landscapes and historical sites. Discover Malta through its architectural and cultural treasures and Sicily through nature and archaeology. Enjoy two excursions to Noto or the island of Gozo, little sister island of Malta with undeniable charm.
All departure dates are currently sold-out.