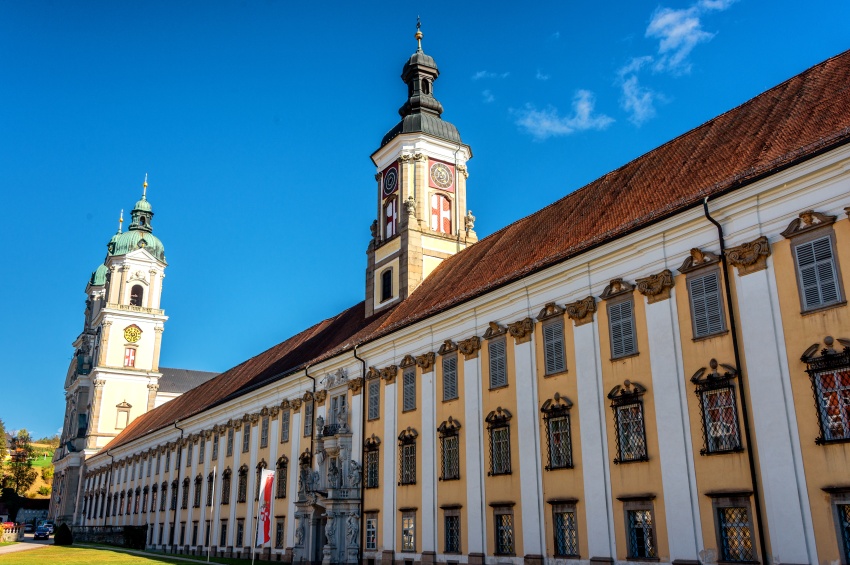 © Karl Allen Lugmayer
# Trip
Tour of the Saint Florian Monastery
Description
We'll set out by coach for the Saint Florian Monastery, known far beyond the borders of Austria as a place of pilgrimage. It is the largest monastery in Upper Austria and rivals Melk Abbey and Klosterneuburg Monastery as among the most impressive examples of Baroque architecture in the country. Some of the dazzling examples to see here are the beautiful library housing more than 150,000 volumes, the imperial Marble Hall, the Sebastian Altar by Albrecht Altdorfer, and the crypt with the sarcophagus of Anton Bruckner—who was a choirboy at Saint Florian and continued later as a teacher and an organist. He is buried underneath the great organ to which he owed so much inspiration and fame. After our excursion, we'll return on board the ship.
PLEASE NOTE
The order of the excursions can change.
Times are approximate.
Cruises
This shore excursion is available for one or several cruises