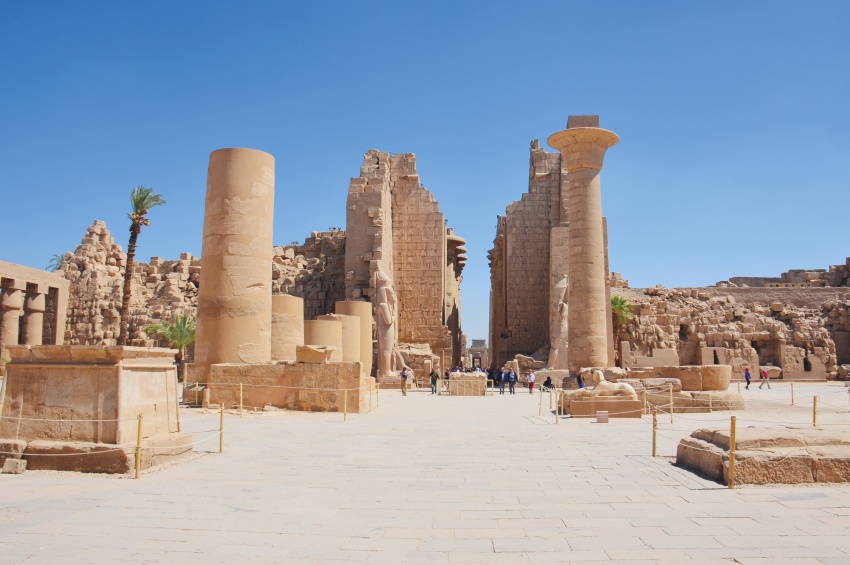 © CroisiEurope
# Trip
Sound and Light show at the Karnak Temple Complex
Description
Discover the history of Egypt with this spectacular Sound and Light show at the Philae Temple dedicated to the goddess Isis. After the building of the Aswan Dam, the temple complex was partially submerged. In 1960, each building was moved from its original location on Philae Island, to its new location on Agilkia Island in the middle of a lake. Enjoy this memorable and breathtaking show.
PLEASE NOTE
The order of the visits can change.
Times are approximate.