© Shutterstock
# Trip
Sound and Light show at the pyramids
Description
Enjoy this astonishing show in the middle of the desert displayed on the facades of one the Seven Wonders of the Ancient World and the mysterious Great Sphinx. Learn all about the Egyptian civilization through 7,000 years of history recounted through this show.
PLEASE NOTE
The order of the visits can change.
Times are approximate.
Cruises
This shore excursion is available for one or several cruises
Show more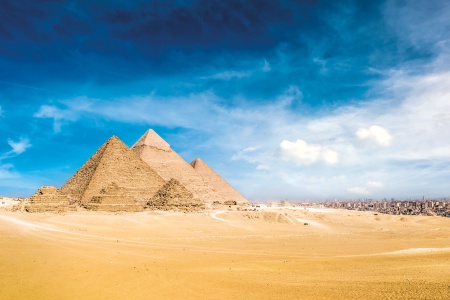 © Shutterstock
Next departures:
29/01/2020, 05/02/2020, ...
Cairo - LUXOR - EDFU - ASWAN - KOM OMBO - ABU SIMBEL - LUXOR
Discover the hidden treasures of the Egyptian capital. From the Cairo Citadel to the bazaar district, learn all about the intellectual and cultural capital of the Arab world and its must-see Seven Wonders of the Ancient World. Then, discover ancient Egypt, the cradle of all civilizations, which has fascinated humankind forever. Since the dawn of time, explorers, diplomats, writers, and painters have used the fertile banks of the Nile as inspiration for their work. Even today, we still seek the answers to the mysteries found within the pharaohs' tombs. Over two thousand years of history are waiting for you on a cruise that promises exciting, spectacular, and unforgettable discoveries. Majestic temples, tombs, pyramids, and lively villages dot the Nile Valley landscapes from Luxor to Aswan. Wind down from your everyday grind and step way back in time on a cruise through Upper Egypt.
START IN
2020
* Price based on double occupancy