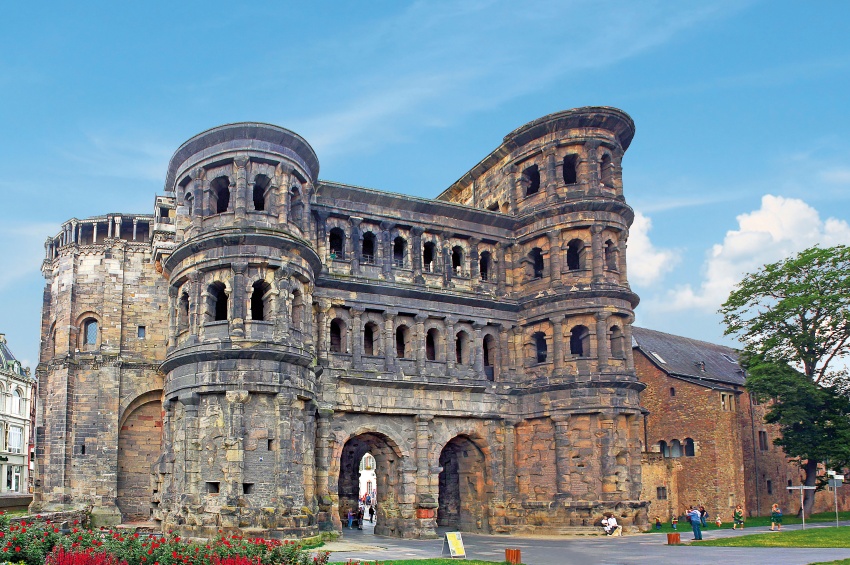 © Shutterstock
# Trip
Urban hike in Trier
Description
We'll set out on foot for the center of Trier. See the major city sites in Trier on foot, including the Porta Nigra Roman city gate, the Constantine Basilica, the Roman amphitheater, the ruins of the Imperial Baths, the Trier Cathedral, and Petrisberg, where you'll have a magnificent view of Germany's oldest city. (Approximately 3 hours, 5.6 mi./9 km, no elevation gain).
PLEASE NOTE
The order of the visits can change.
Times are approximate.
Cruises
This shore excursion is available for one or several cruises