# The ship
MS Elbe Princesse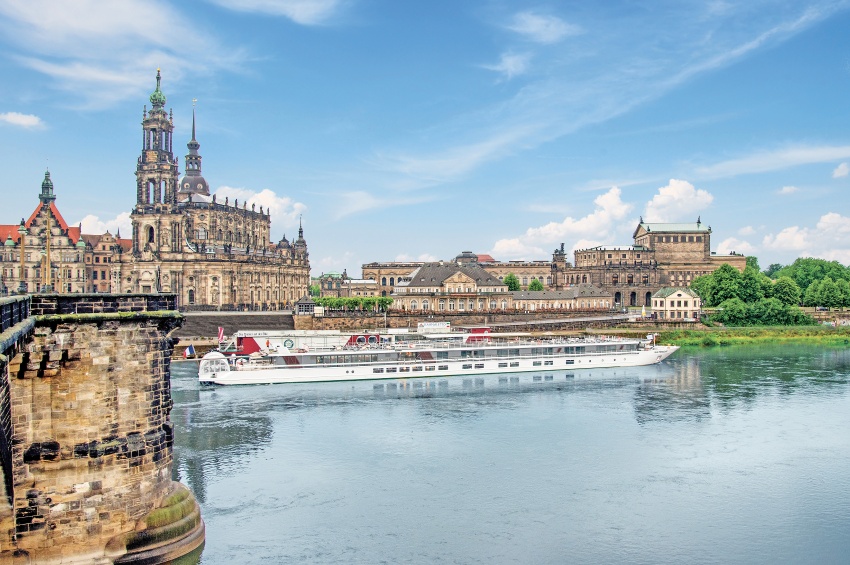 © Helwin Goetzinger
Built in 2016, this ship features a Nordic and contemporary interior style accented by lighthued woods and sleek graphics reflecting the architecture of the capitals of northern Europe. A bright warm light in all private and public areas are the elements that will turn first time passengers into returning ones.
The main deck cabins have large windows, and the upper deck cabins have French balconies. All meals during the cruise are served in the restaurant on the main
deck, which can be accessed directly from the lounge and bar. The restaurant is surrounded by large panoramic windows that give fantastic views of the scenery as it flows by. The lounge and bar on the stern of the upper deck are where cocktails, games, dancing, and other fun-filled evenings take place. The lounge has outdoor access so you can have a drink while enjoying the feel of the open air. The sun deck, with chairs and sun loungers, is the best place on the ship for an unobstructed view of the sites.
RESTAURANT
Located on the main deck, the restaurant is where all meals are served during your cruise. It seats all guests at tables which vary in size with a panoramic view. The atmosphere is casual but elegant.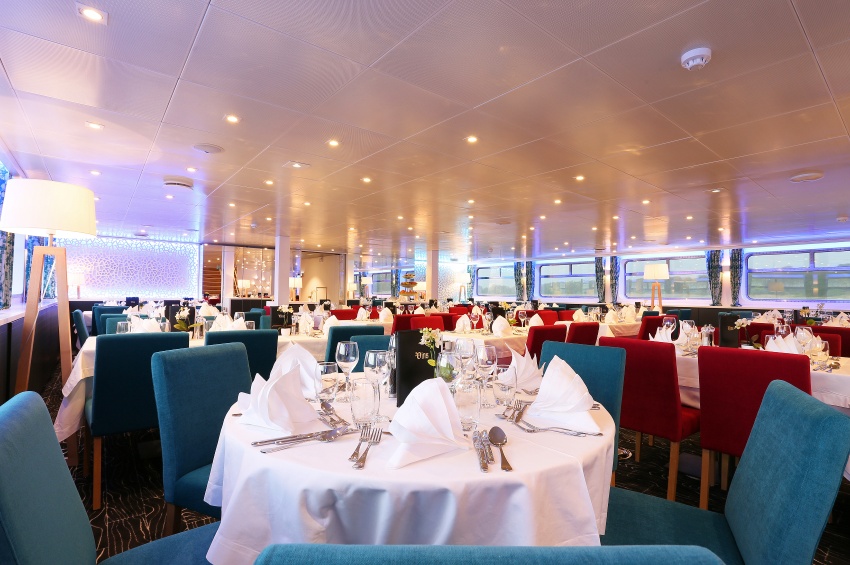 © O. Asmussen
TERRACE
Located at the back of the ship, you can easily meet friends, relax enjoying the view.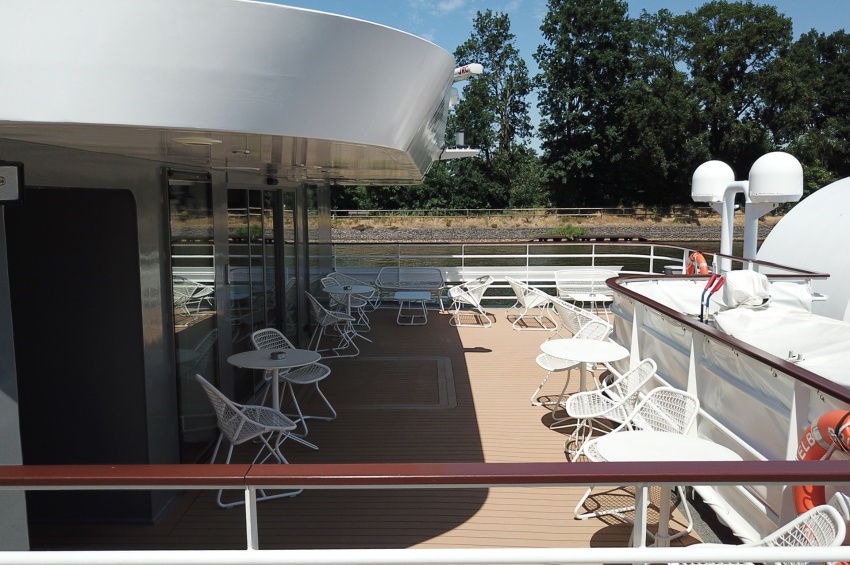 RECEPTION DESK
Perfect place to meet with friends before excursions or to ask any information you may need to the staff. The Gift Shop is also located here, you'll find a wide assortment of souvenirs, CroisiEurope products and post cards.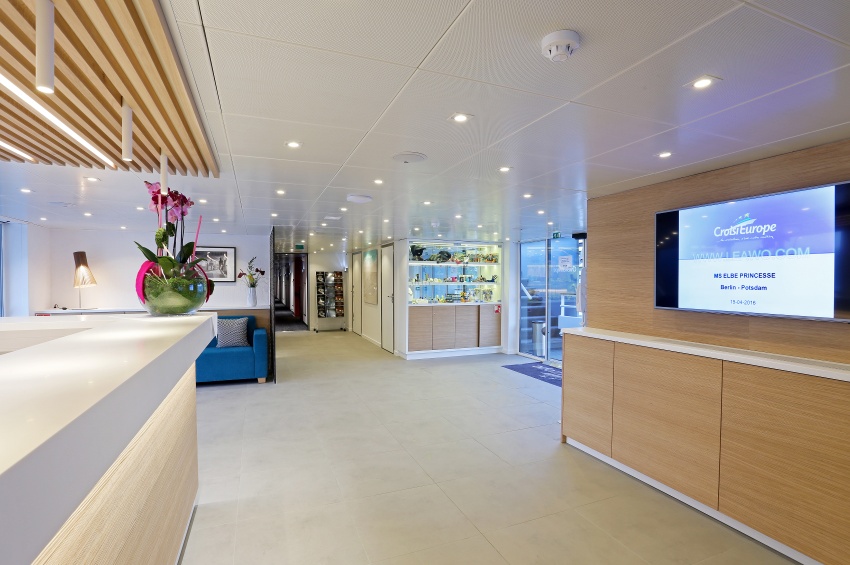 © O. Asmussen
LOUNGE BAR WITH DANCEFLOOR
The lounge tastefully decorated, is located at the front of the ship and offers panoramic views. Cocktails and games, dancing, and other forms of entertainment all happen here.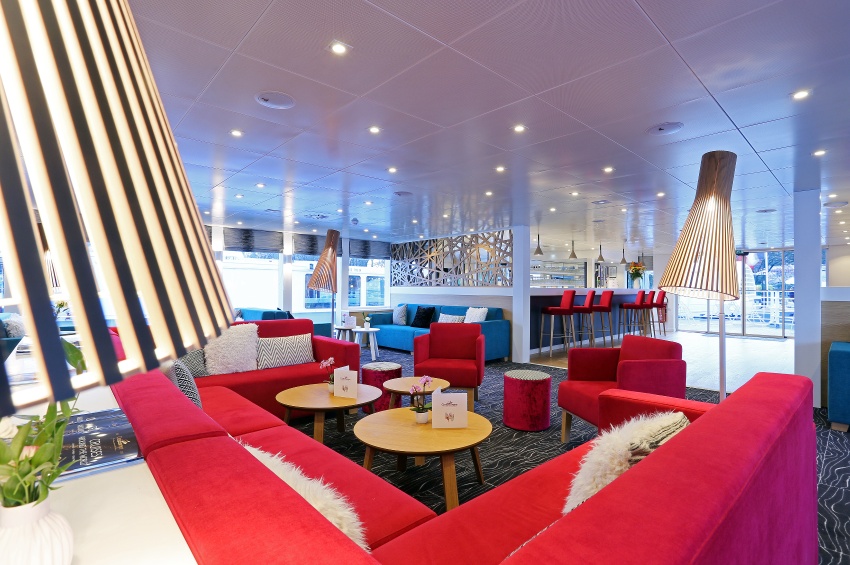 © O. Asmussen
SUN DECK
Take advantage of the sun deck to relax! It is equipped with chairs and deckchairs, allowing you to cool off while enjoying a panoramic view of the magnificent landscapes.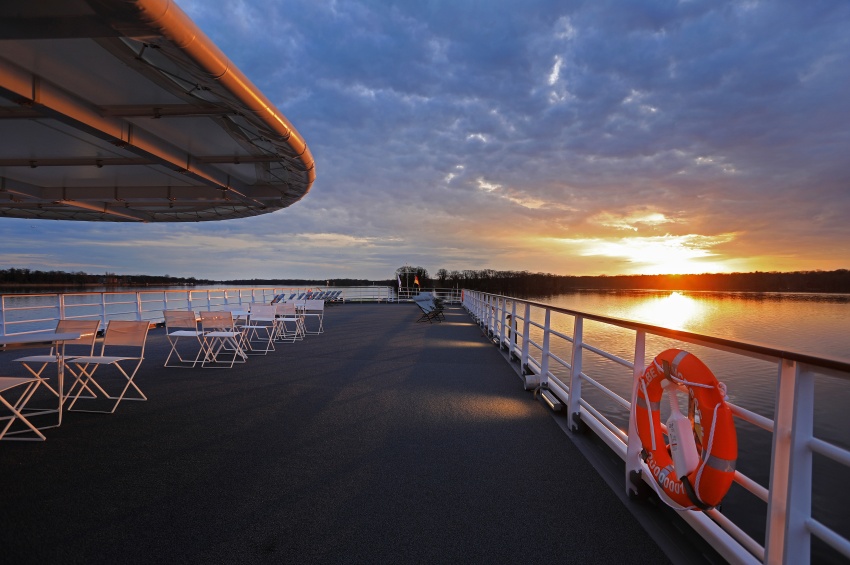 © Oliver Asmussen
Decks
Deck plans & technical details
Number of cabins

:

39

cabins

Type

:

FLUVIAL

Year of construction

:

2016

Width

:

10.5

meters

Numbers of passengers

:

77

Size of the crew

:

25

Length

:

95.4

meters
UPPER DECK
24 Cabins
with French balcony, sliding windows
Cat. A :

18 double cabins
1 single cabin

Cat. B : 3 double cabins
Cat. C :
MAIN DECK
15 Cabins
with high opening windows
Cat. A : 10 double cabins
Cat. B : 3 double cabins
Cat. C : 2 double cabins
Cruises
This ship is sailing multiple itineraries