# The ship
MV La Belle de l'Adriatique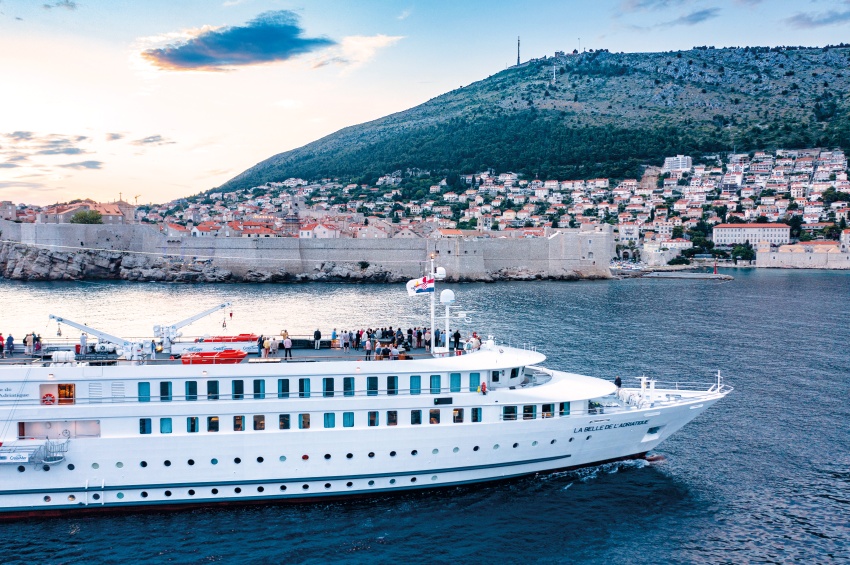 © Miran Brautović
Renovated in 2017, the MV La Belle de l'Adriatique features a contemporary and warm setting for exploring the Mediterranean and Adriatic coasts. The aqua green and brass interior colours give it an elegant and sunny atmosphere.
This 4-deck intimate-sized ship docks in the heart of cities and accommodates only 197 passengers on board. The cabins on the upper and boarding decks have
large windows, and those on the main and lower decks have portholes. The restaurant is located on the main deck, where all your meals are served during the cruise. The main panoramic lounge has a dance floor and bar with lively evenings and is situated on the boarding deck. The large sun deck, ideal for relaxation, provides
two jacuzzis and sun loungers.
RESTAURANT
Located on the main deck, the restaurant is where all meals are served during your cruise. It seats all guests at tables which vary in size with a panoramic view. The atmosphere is casual but elegant.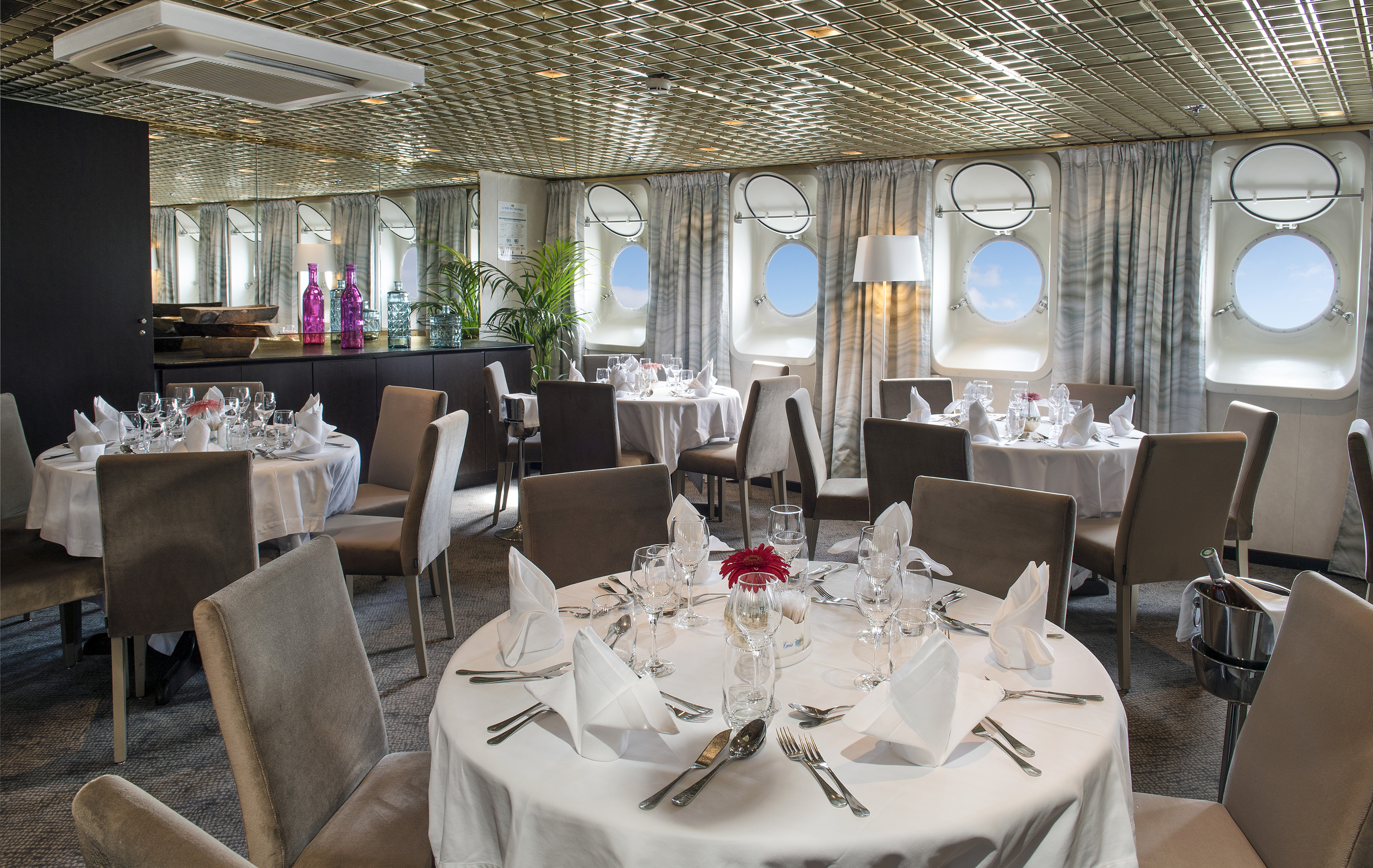 © CroisiEurope
LOUNGE BAR WITH DANCEFLOOR
The tastefully decorated lounge, is located at the front of the ship and offers panoramic views. Cocktails and games, dancing, and other forms of entertainment all happen here.
© CroisiEurope
PIANORAMABAR
Unwind in this pleasurable place with a cocktail in hand while listening to the piano. And maybe we will get the pleasure to listen to your talent…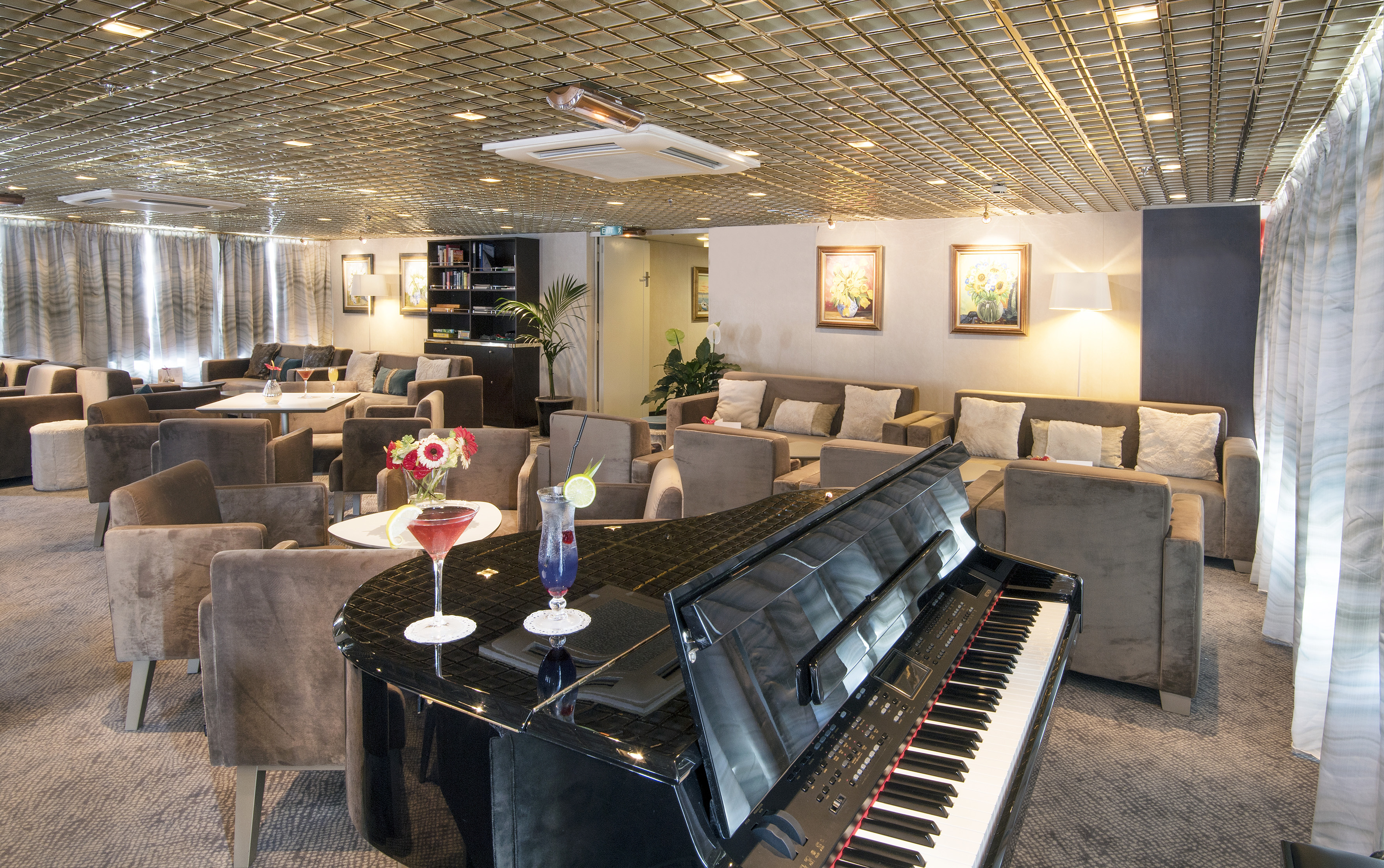 © CroisiEurope
TERRACE
Located at the back of the ship, you can easily meet up with friends and relax while enjoying the view.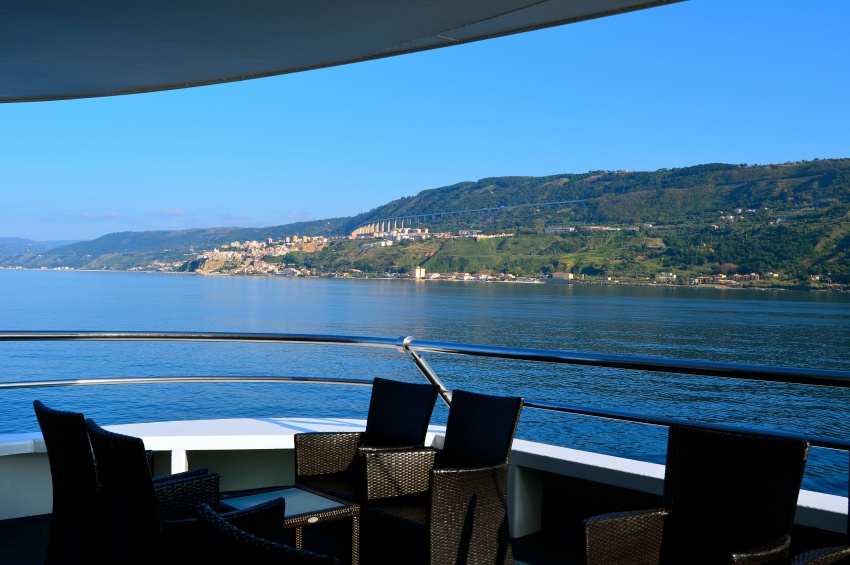 © CroisiEurope
JACUZZI
Rest and relax in the Jacuzzi while enjoying the beautiful landscapes.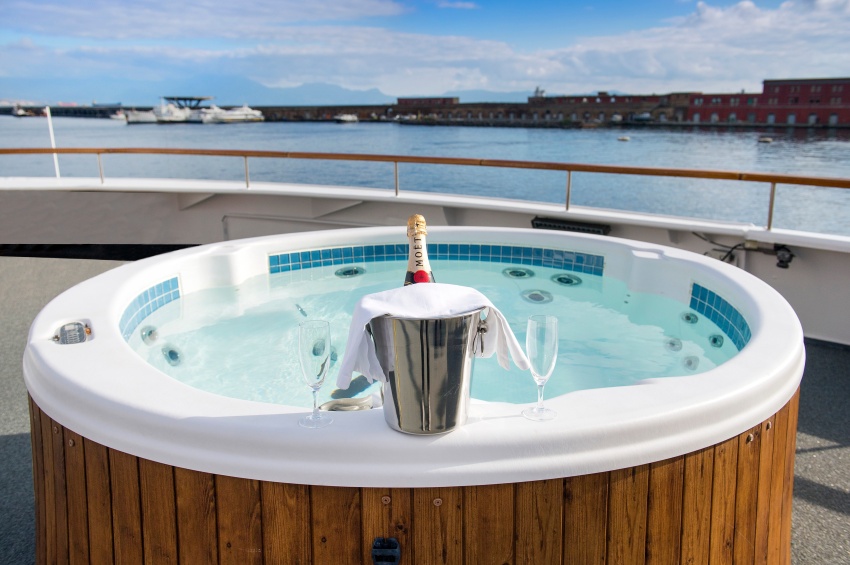 © Croisieurope
BAR
Why not enjoy a cocktail at our bar? A good place to spend time socializing indoors with friends or family.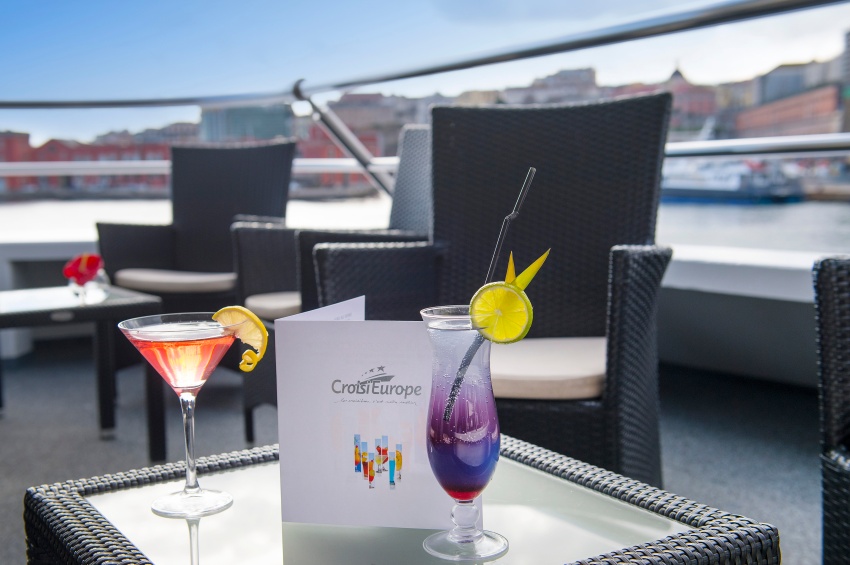 © Croisieurope
SUN DECK
Take advantage of the sun deck to relax! It is equipped with chairs and deckchairs, allowing you to cool off while enjoying a panoramic view of the magnificent landscapes.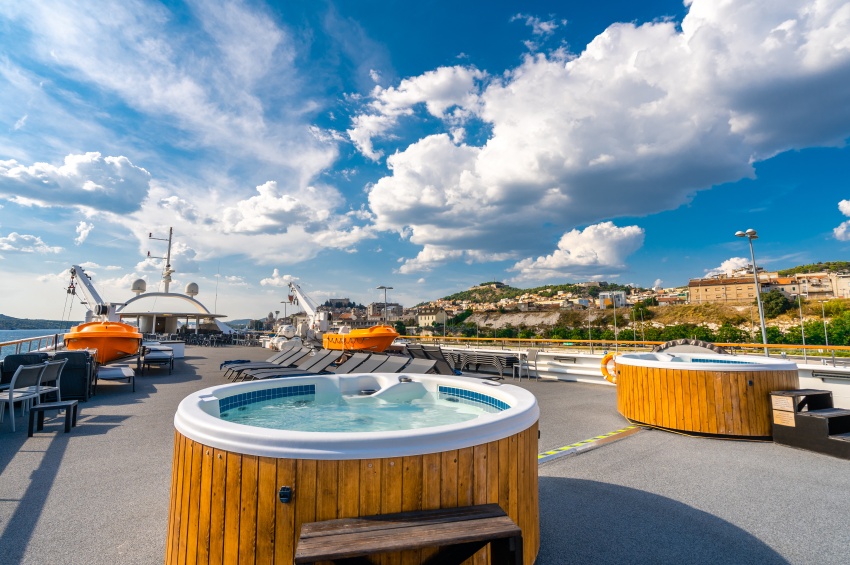 © Muamer Mujevic
Decks
Deck plans & technical details

© CroisiEurope

© CroisiEurope

© CroisiEurope

© CroisiEurope

© CroisiEurope
Size of the crew

:

47

Year of renovation

:

2017

Length

:

110

meters

Year of construction

:

2007

Type

:

COTIER

Number of cabins

:

99

cabins

Numbers of passengers

:

197

Width

:

12.3

meters
UPPER DECK
29 Cabins
with windows
Cat. A : 10 double cabins
Cat. B :

15 double cabins
1 PRM cabin

Cat. C :

2 double cabins
1 single cabin
EMBARKATION DECK
22 Cabins
with windows
Cat. A : 10 double cabins
Cat. B : 8 double cabins
Cat. C : 4 double cabins
MAIN DECK
25 Cabins
with portholes
Cat. A : 7 double cabins
Cat. B : 4 double cabins
Cat. C : 14 double cabins
FIRST DECK
23 Cabins
with portholes
Cat. A : 10 double cabins
Cat. B : 8 double cabins
Cat. C : 5 double cabins
Cruises
This ship is sailing multiple itineraries