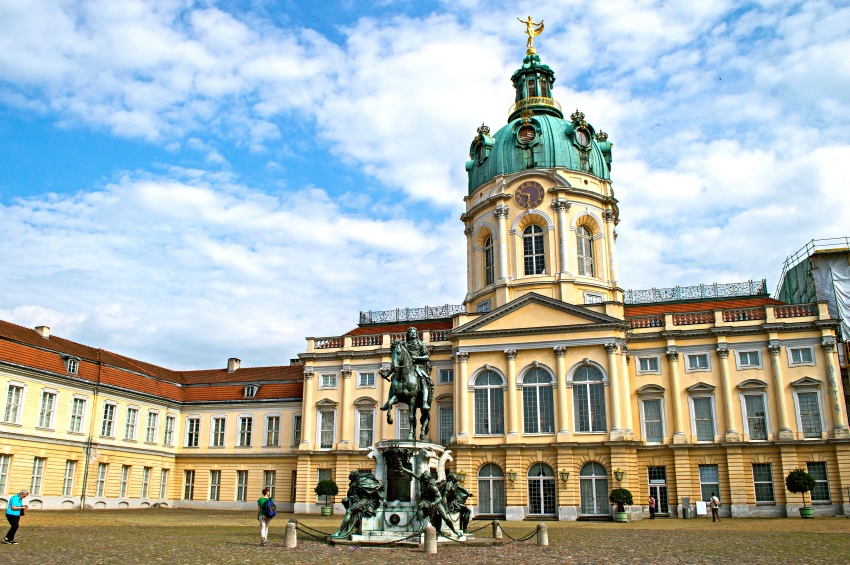 © CroisiEurope
# Trip
Audioguided visit of the Charlottenburg Castle
Description
You will leave the boat by coach for an audio-guided tour of Charlottenburg Castle. This castle was one of the favourite summer residences of the Grand Electors of Brandenburg and later of the kings of Prussia. You will visit the Knobbelsdorf wing. This house is the apartments of Frederic II. You will discover the white room (the throne room and the sovereign's dining room) and the gilded gallery (dancing and music room) in the Rococo style.
Duration : ~3:00
The Castle opens at 10am that is why passengers will visit the garden first. The visit of the castle is by your own with the audioguide.
Bags can be left in the luggage office.
Passengers will visit one part of the castle : new wing or Knobbelsdorf wing.
These excursions are not proposed for all the cruises and depend on the itinerary.
If the minimum of 25 participants is not reached, the excursion may be either cancelled or proposed at another rate, depending on the number of participants (to pay on board).
The excursions of the first evening and the morning following the embarkation are only guaranteed for the passengers who have booked the excursion before the cruise.
Cruises
This shore excursion is available for one or several cruises