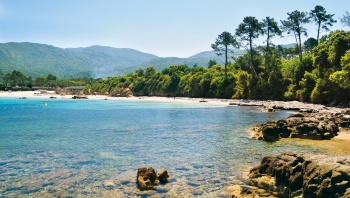 © Corentin
# Trip
Beach time - Ajaccio
Description
An excursion to Mare E Sol Beach. Chill at one of the white beaches close to Ajaccio and take a dip in the turquoise waters of the Mediterranean Sea! Small huts offer a variety of food and snacks during your pause.
PLEASE NOTE
The order of the visits can change.
Times are approximate.