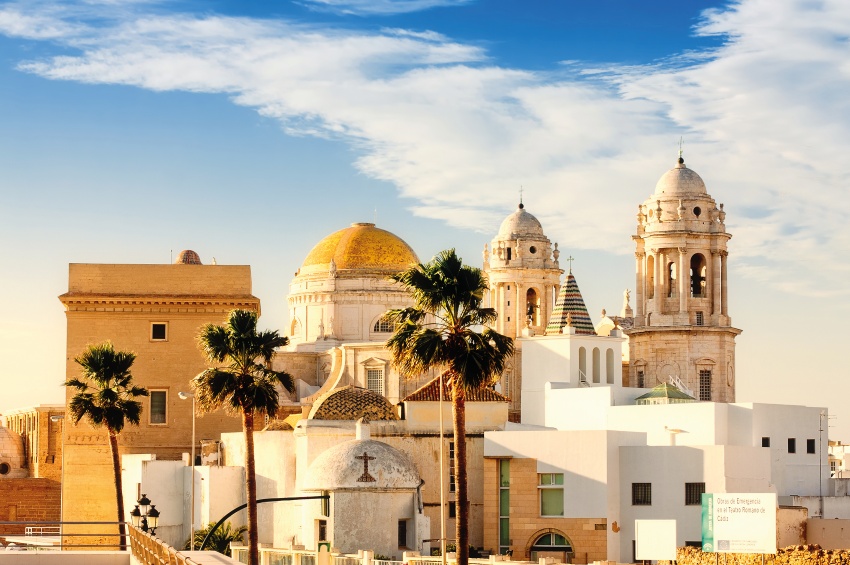 © Mikhail Mandrygin
# Trip
Cadiz and its cathedral
Description
We'll leave by coach on a panoramic tour of Cádiz, one of the oldest cities in Europe. You'll be able to bathe in the cultural and historic riches of the city, as well as its long stretches of water of unspoiled beaches. Many cities built by the Spanish colonists in the Americas used Cádiz as its urban model, and the port is heavily reminiscent of Havana, Cuba and San Juan, Puerto Rico. We'll visit the cathedral, a magnificent Baroque and Neoclassic building that took over 115 years to build. We'll return on board for dinner.
Duration : approx. 3:00
The order of the visits can change.
Times are approximate.
These excursions are not proposed for all the cruises and depend on the itinerary.
If the minimum of 25 participants is not reached, the excursion may be either cancelled or proposed at another rate, depending on the number of participants (to be paid for on board).
The excursions on the first evening and the morning following boarding are only guaranteed for the passengers who have booked the excursion before the cruise.
Cruises
This shore excursion is available for one or several cruises