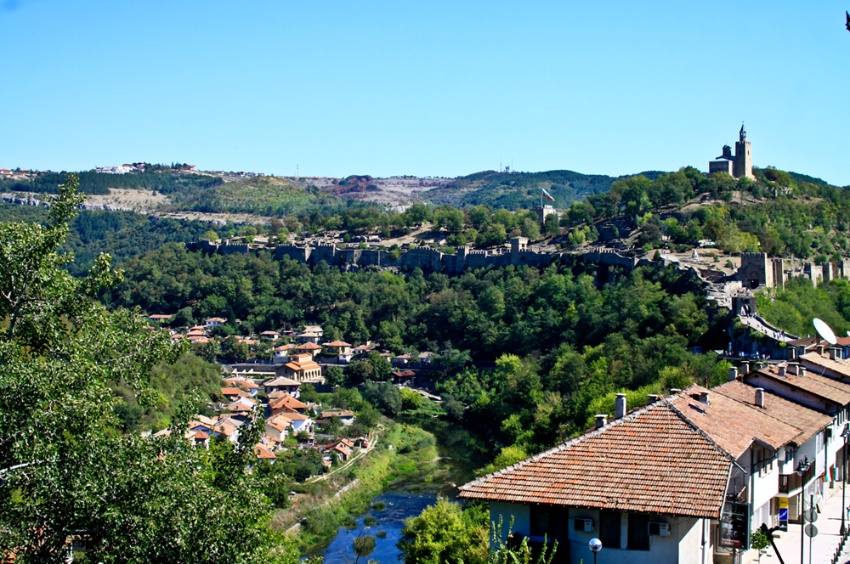 © CroisiEurope
# Trip
Full day excursion: Veliko Tarnovo and Arbanassi (lunch included)
Description
Departure by coach to Veliko Tarnovo, the medieval capital of Bulgaria but also the capital of the Second Bulgarian Empire, which was established at the heart of the country. The name "Veliko Tarnovo" first appeared at the end of the 12th century, when the city became the country's capital. The city remained known through time as the majestic and flourishing capital of the Second Bulgarian Kingdom. Veliko Tarnovo, with its medieval fortress of the Tsarevets Kings, is one of the oldest cities in the country and the regional administrative center.
We'll have lunch in a restaurant offering a wonderful view over the ruins of the fortress.
We'll move on towards Arbanassi in the afternoon. Located 4 km away from Veliko Tarnovo, this is one of the most visited villages in Bulgaria and is today listed as an "Architectural and Historical Reserve". We'll visit the Church of Nativity, the oldest in Arbanassi. The naos, which is today strictly reserved for men, was originally an independent church whose murals date back to 1597. We'll continue with a visit of the Konstantzaliev family's house, an eye-catching structure with monumental architecture rich in details that was built in the 17th century. After our visit, we'll return on board by coach.
Duration : approx. 10:30
Lunch included.
The order of the visits can change.
Times are approximate.
Full day excursion, good walking shoes are recommended.
These excursions are not proposed for all the cruises and depend on the itinerary.
If the minimum of 25 participants is not reached, the excursion may be either cancelled or proposed at another rate, depending on the number of participants (to be paid for on board).
The excursions on the first evening and the morning following boarding are only guaranteed for the passengers who have booked the excursion before the cruise.
Cruises
This shore excursion is available for one or several cruises