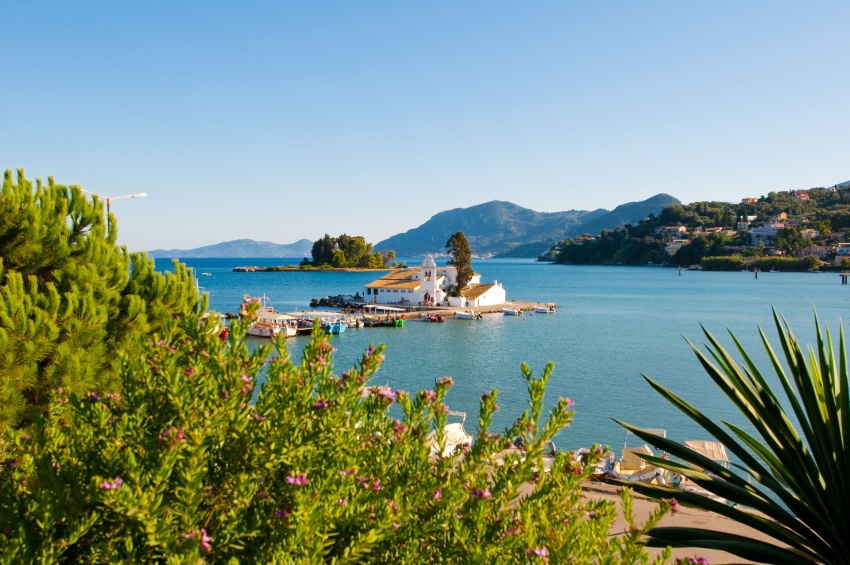 © 123 RF
# Trip
Corfu and the Achilleon Palace
Description
We'll depart by coach with our guides to visit the sights of the island of Corfu. First of all you will visit the Achilleon Palace, built between 1889 and 1891 following the orders of Empress Elisabeth (better known as "Sisi") in honor of her favorite Greek hero, Achilles. The neo-classical palace is dedicated to Achilles and the Iliad and is decorated, as are the gardens, with numerous classical statues including the "Dying Achilles", the emblem of the residence.
The visit will continue by coach through the Kanoni peninsula, an extraordinarily beautiful site. You will be able to admire an unforgettable view where all the shades of blue and green mingle, in the sky, the sea and the nature of Corfu. Off the coast of Kanoni is an island on which stands the Vlacherna monastery and the famous Pontikonissi Island (Mouse Island), with the Church of Pantokrator. According to legend, Mouse island is said to be Ulysses' mythical ship which Poseidon turned to stone, as Homer tells us in the Odyssey.
The visit will end with a walking tour down the winding streets in the island's capital, Corfu City, whose Old Town developed in a confined space, between two fortresses and encircled by ramparts. You will visit St Spyridon church, the city's most famous monument built at the end of the 16th century and whose interior will stun you with the splendor of its Byzantine icons.
Duration : approx. 3:30
Good walking shoes are recommended.
The order of the visits can change.
Times are approximate.
Cruises
This shore excursion is available for one or several cruises
Show more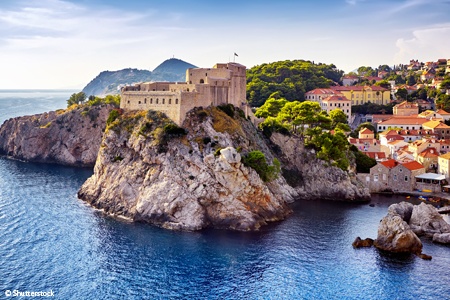 © Shutterstock
Next departures:
25/06/2020, 30/07/2020, ...
DUBROVNIK - CORFU - SARANDA - VLORE - DURRËS - BAR - DUBROVNIK
Embark on a breath-taking cruise through four countries in the Adriatic Sea! Between Croatia and Montenegro via Greece and Albania, between beautiful cities and archaeological remains, wild beauty and unusual landscapes. Discover Dubrovnik, the pearl of the Adriatic, Tirana, the Albanian capital, but also Corfu in Greece, or the ancient city of Bar in Montenegro.
START IN
2020
* Price based on double occupancy