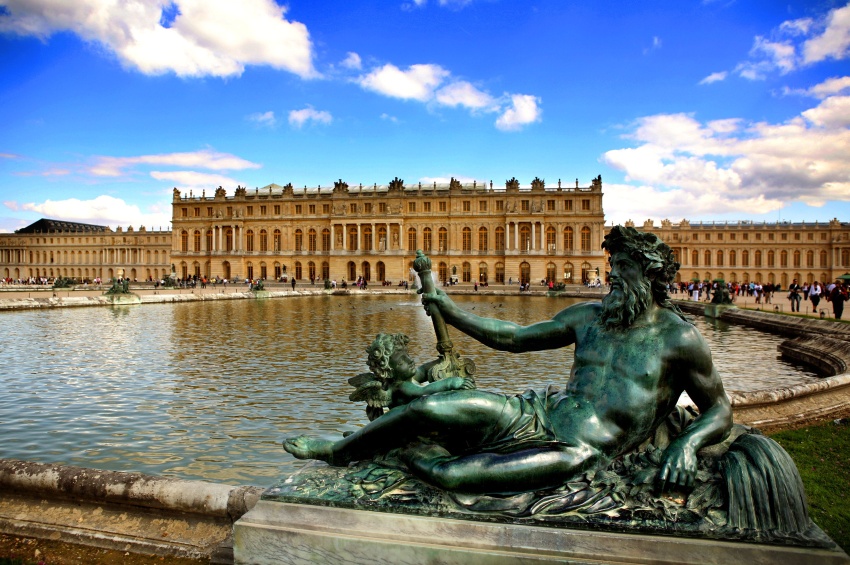 © Adriano-Rubino
# Trip
Guided tour of the Château de Versailles
Description
Departure by coach in the company of your hostess for a visit to the Château de Versailles. Listed as a World Heritage Site for thirty years, the Château de Versailles is considered to be one of the finest achievements of French art from the 17th century. Louis XIII's former hunting lodge was transformed and enlarged by his son Louis XIV, who fixed the Court and government of France here in 1682. Until the French Revolution, one king followed another, each embellishing the Château in his turn. When you arrive, your guide will take you through the King's Grand Apartment. These seven successive rooms were intended to serve as a Parade Apartment, that is to say for the sovereign's official business. This is why it was decorated with the most splendid riches and based on the model of Italian palaces of the time. During daytime, it was open to all, French and foreigners, who came to see the king, and it was reserved for the Court three evenings a week. Afterwards, you'll go through the Hall of Mirrors, known in the 17th century as the "Great Gallery" and which was where courtesans would wait, meet or just pass through every day. This 75m-long, 10m-wide and 12m-high hall was designed by Mansart in. The principal feature of this hall is the seventeen mirror-clad arches that reflect the seventeen arcaded windows that overlook the gardens. You tour will end with a visit to the Queen's Apartments, where the Queen would host the ladies of the Court when she rose in the morning and granted private audiences. After visiting the Château, you will still have a little free time to discover the fabulous formal French gardens created by André Le Notre for Louis XIV. Return on board by coach.
PLEASE NOTE
Good walking shoes are recommended.
Pre-booking only. If the minimum of 25 participants isn't met, the excursion will be replaced with a visit to the Château de Malmaison.
Flash photography is forbidden inside the Château.
The Versailles Palace is closed on Mondays, visit to the Château de Malmaison instead.
The order of the visits can change.
Times are approximate.