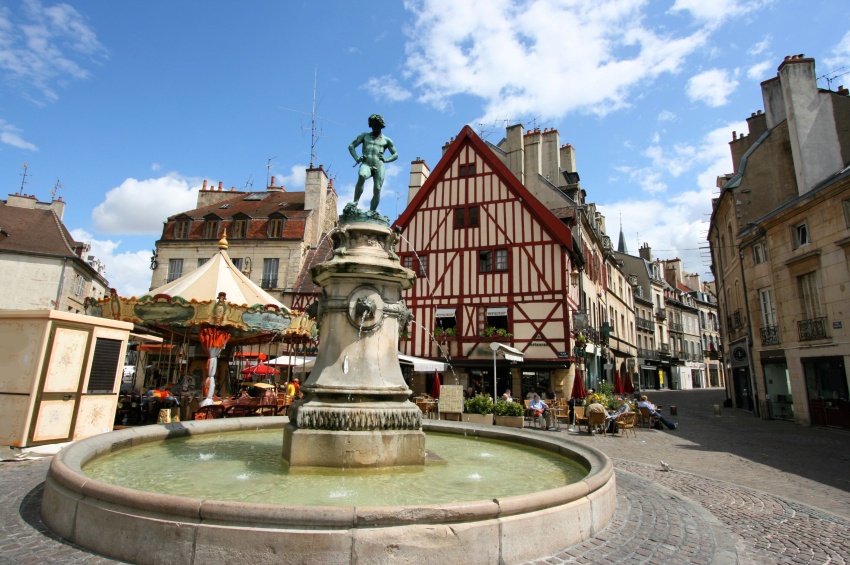 © Tupungato
# Trip
Guided tour of Dijon
Description
Guided tour of Dijon, the historic capital of Burgundy. The historic center is packed with many ancient houses, including some beautifully decorated townhouses (built by wealthy medieval burghers) and Parliamentary buildings, and occupies several hectares of what is known as a Protected Area (to preserve Dijon's ancient monuments and buildings for posterity). Return on board.
Duration : approx. 2:00
 

Good walking shoes are recommended.
The order of the visits can change.
Times are approximate.
These excursions are not proposed for all the cruises and depend on the itinerary.
If the minimum of 14 participants is not reached, the excursion may be either cancelled or proposed at another rate, depending on the number of participants (to be paid for on board).
The excursions on the first evening and the morning following boarding are only guaranteed for the passengers who have booked the excursion before the cruise.

 



Cruises
This shore excursion is available for one or several cruises
Show more
© Shutterstock
Next departures:
16/07/2020
Dijon - PORT-SUR-SAÔNE - RAY-SUR-SAÔNE - GRAY - AUXONNE - LONGECOURT-EN-PLAINE - DIJON
From Port-sur-Saône to Dijon, cruise on the majestic Burgundy canal where charming cities and stories await you. Go back in time through our guided tours and discover Dijon, former capital of the Dukes of Burgundy, or the unparalleled elegance of the Château de Champlitte. Take a breath of fresh air and immerse yourself in arts, traditions and architectural gems through this journey across the Haute-Saône all the way to Burgundy.