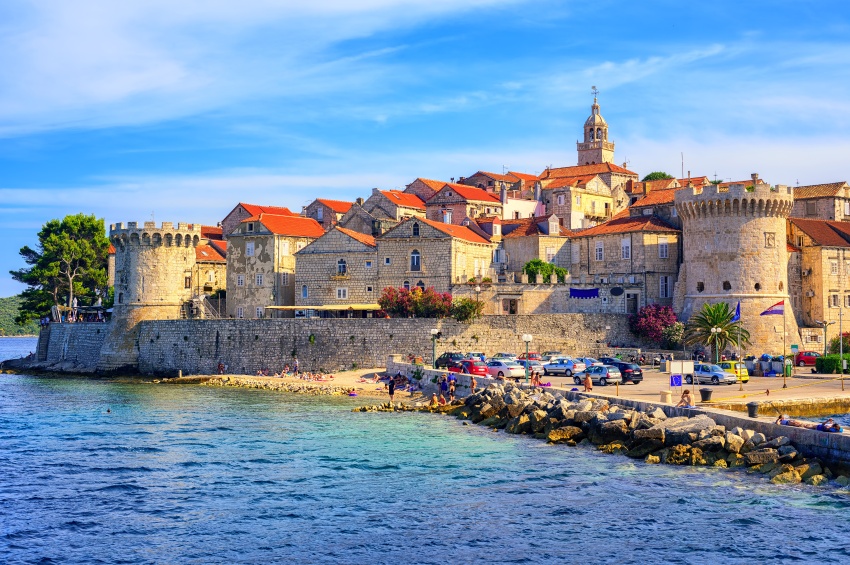 © Atomdruid
# Trip
Guided tour of Korcula
Description
Korcula is Croatia's greenest island - with its Mediterranean vegetation, emerald and sapphire sea, sandy shoreline and a wealth of underwater sea life. We'll visit the island on foot starting with the Cathedral Sveti Marko, the most important building in the old town. The cathedral's facade is decorated with beautiful fluted reliefs and statues, while the main door is framed by statues of Adam and Eve and figures of lions. We'll also enjoy the exhibits in the town museum, a treasure of cultural and commercial milestones from prehistoric times to the present.
PLEASE NOTE
Good walking shoes are strongly recommended.
The tours are mostly done on foot, either on cobblestone roads or dirt paths (national parks). Please wear comfortable, sturdy shoes.