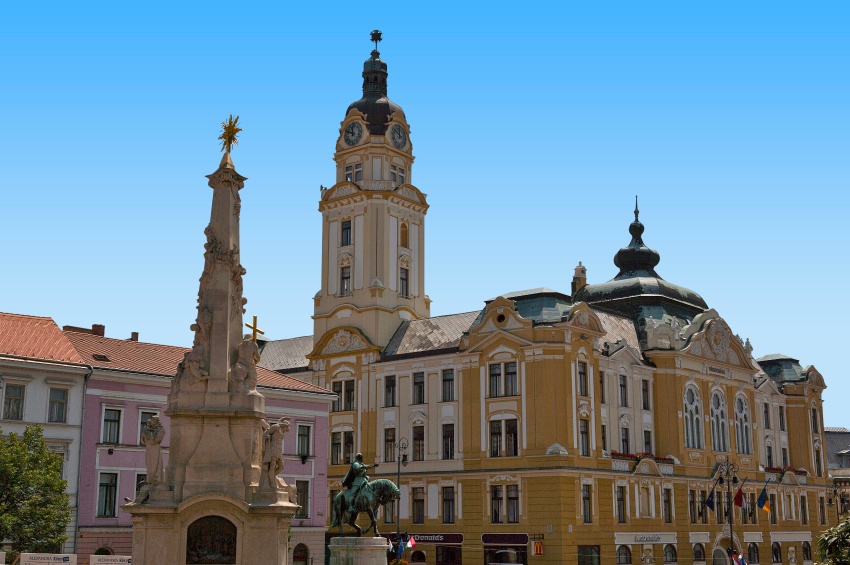 © Frantisek Zvardon
# Trip
Guided tour of Pecs
Description
Departure by coach to visit beautiful Pécs in Southern Hungary.
Pecs was first mentioned in old Latin documents as "Quinque Ecclesiae" in relation to the materials from five former Christian chapels that were used to build new churches in the city.
In the company of our guide, we'll set out for a visit of the city on foot, starting with Sts. Peter and Paul's Cathedral or Basilica whose Roman foundations date from the 4th century. The Basilica's current neo-Romanesque facade is the result of the reconstruction carried out between 1882 and 1891, although it has kept its medieval floorplan and post-Romanesque interiors. You will also have the opportunity to see the Basilica's treasure and crypt. The visit continues with the Early Christian Necropolis dating from the 4th-century foundation of the Roman town under the name "Sopianae". These tombs, richly decorated with wall paintings depicting Christian scenes, were built underground as funerary chambers with commemorative chapels above them. It has been listed as a UNESCO World Heritage Site since 2000. Afterwards, our tour continues downtown, stopping at the Djami. In the 13th century, the Turks destroyed St Bartholomew's church and used its stones to build a mosque following the orders of Pasha Gazi Kassim. Pécs was freed from Turkish occupation in 1868 and the mosque became a Catholic church again, although it kept the aspect of a Turkish mosque. Enjoy some free time downtown before returning on board by coach.
Duration : approx. 4:30
Visit entirely on foot, good walking shoes are recommended.
The visit of the necropolis is not recommended for claustrophobic people. There are also stairs to climb.
The order of the visits can change.
Times are approximate.
These excursions are not proposed for all the cruises and depend on the itinerary.
If the minimum of 25 participants is not reached, the excursion may be either cancelled or proposed at another rate, depending on the number of participants (to be paid for on board).
The excursions on the first evening and the morning following boarding are only guaranteed for the passengers who have booked the excursion before the cruise.