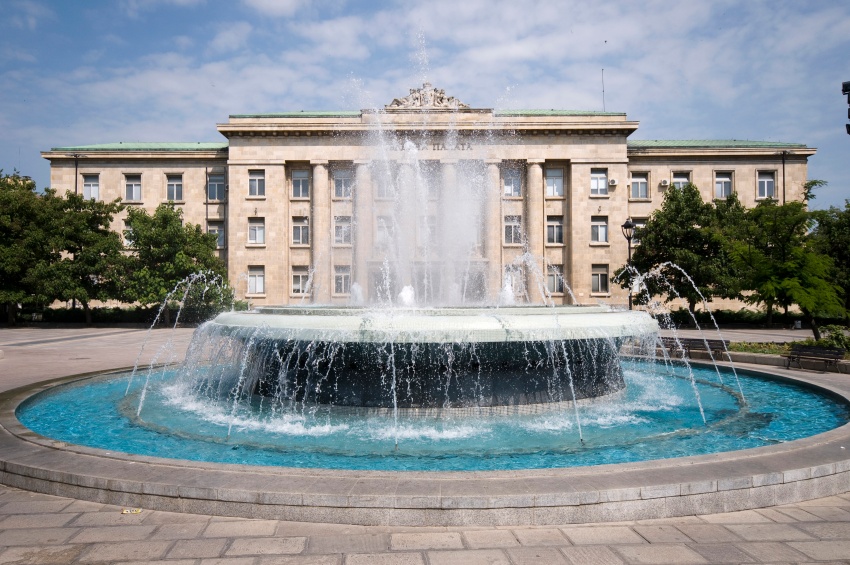 © Grégory Gérault
# Trip
Guided tour of Ruse
Description
We'll set off by coach to visit the town of Ruse, one of the largest ports in Bulgaria. It was founded by the Romans under the orders of Emperor Augustus. During the Ottoman Empire, it was the most important town of the empire located on the Danube.
In the company of our guide, we'll discover the fascinating architectural heritage of the town, a rich mixture of Bulgarian and Romanian cultures. We'll get the chance to admire the Dohodno Zdanie (the Old Theatre), built in 1902 by architects Raul Brank, Georg Lang and Frank Scholz; the Monument of Liberty, a masterpiece by Florentine architect and sculptor Arnoldo Zocchi; the Catholic Church with its multi-colored stained-glass windows and so on. We'll end our visit with a tasting of a local pastry and wine. We'll have some free time to go shopping before our coaches take us back to the ship.
Duration : approx. 3:00
Good walking shoes are recommended.
The order of the visits can change.
Times are approximate.
These excursions are not proposed for all the cruises and depend on the itinerary.
If the minimum of 25 participants is not reached, the excursion may be either cancelled or proposed at another rate, depending on the number of participants (to be paid for on board).
The excursions on the first evening and the morning following boarding are only guaranteed for the passengers who have booked the excursion before the cruise.
Cruises
This shore excursion is available for one or several cruises