© Slava17
# Trip
Guided tour of St Emilion and wine tasting
Description
Departure by coach from Libourne for the excursion to Saint-Emilion. Guided tour of the underground monuments in Saint-Emilion village. Your guide will tell you all about the history of the medieval town. You will then visit an exceptional troglodytic site: the cave of the monk Emilion, founder of the town, the Trinity Chapel built in his honor and the catacombs. Finally, undoubtedly the most original monument, the Monolithic church. Hewn entirely in the limestone, it is the biggest in Europe. You will then depart for a visit of a family-owned wine-growing estate, where you will be welcomed by the owner, who will explain the stages of the wine-making process in Saint-Emilion. A commented wine-tasting session will complete the visit. Return to Libourne by coach.
Duration : approx. 3:00
The tour will take place entirely on foot. Good walking shoes are recommended.
The visit of the underground sites involves certain rooms which may be poorly lit and confined.
Alcohol can be harmful to your health, please drink in moderation.
The order of the visits can change.
Times are approximate.
These excursions are not proposed for all the cruises and depend on the itinerary.
If the minimum of 25 participants is not reached, the excursion may be either cancelled or proposed at another rate, depending on the number of participants (to be paid for on board).
The excursions on the first evening and the morning following boarding are only guaranteed for the passengers who have booked the excursion before the cruise.
Cruises
This shore excursion is available for one or several cruises
Show more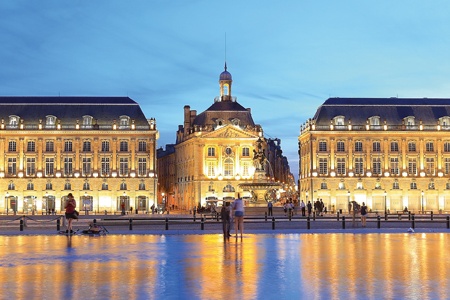 © Shutterstock
Next departures:
23/12/2019
BORDEAUX - PAUILLAC(4) - The Médoc - BLAYE - BORDEAUX - LIBOURNE(4) - Saint-Emilion - BORDEAUX
Embark on a magical cruise through the Gironde. You will be able to celebrate Christmas all along this journey where you will discover the most precious secrets of the region. After a refined Christmas Eve dinner, you have the option to go to mass in Bordeaux. Your stay will also be the opportunity to discover the Grands Crus Wine Route of the Medoc as well as Blaye and its Route de la Corniche.
START IN
2019
* Price based on double occupancy
Show more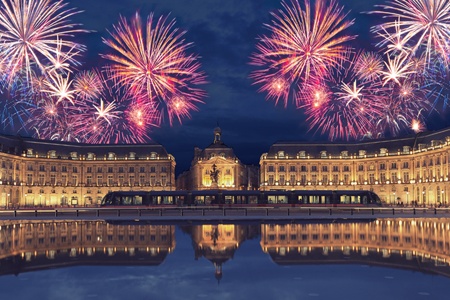 © Shutterstock
BORDEAUX - PAUILLAC(2) - BLAYE - LIBOURNE(2) - Saint-Emilion - BORDEAUX
Embark on a memorable cruise through Bordeaux and its region and celebrate a unique New Year's Eve! Explore the Grands Crus Wine Route of the Medoc as well as Blaye and its citadel, proudly dominating the estuary, as well as the Route de la Corniche.
All departure dates are currently sold-out.