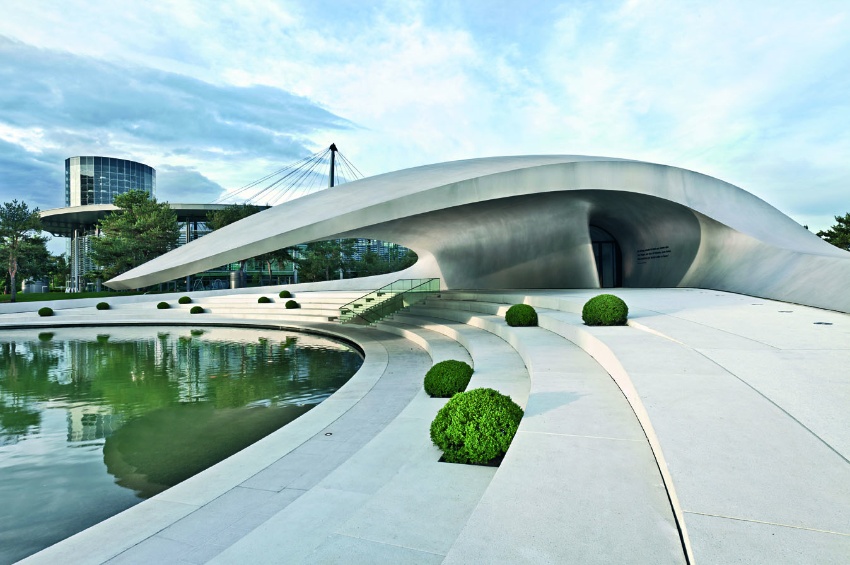 © Nils Hendrik Müller
# Trip
Guided visit of the Volkswagen Autostadt in Wolfsburg
Description
We will reach the Autostadt either on foot - a 5 min walk crossing a bridge over the Mittelandkanal - or by coach, depending on mooring and sailing conditions. We'll meet up with our guides in the entrance hall or Piazza, and start off with a visit of the Forum, an area dedicated to road safety and new energies. We'll then move on to the "ZeitHaus", the automobile museum with educational areas. Our tour will end with a visit to the Customer Center located right next to the Car Towers where customers who have ordered Volkswagens are welcome to collect them. We'll still have some free time to visit the Brand Pavilions carrying such names as Audi, Lamborghini, Skoda and more. Why not try your hand on some driving simulators or a Volkswagen SUV on rough terrain?
Return on board by coach in Sülfeld/Fallersleben or on foot in Wolfsburg.
Duration : approx. 4:00
The tour does not include a visit of the production line. Passengers would have to plan their visit during their free time.
Commentaries on the tourist train are provided in German.
Depending on sailing, departure is either from Wolfsburg with return to the boat by coach, or by coach with return to the boat in Wolfsburg.
The boat sails during the excursion.
The order of the visits can change.
Times are approximate.
These excursions are not proposed for all the cruises and depend on the itinerary.
If the minimum of 25 participants is not reached, the excursion may be either cancelled or proposed at another rate, depending on the number of participants (to be paid for on board).
The excursions on the first evening and the morning following boarding are only guaranteed for the passengers who have booked the excursion before the cruise.
Cruises
This shore excursion is available for one or several cruises
Show more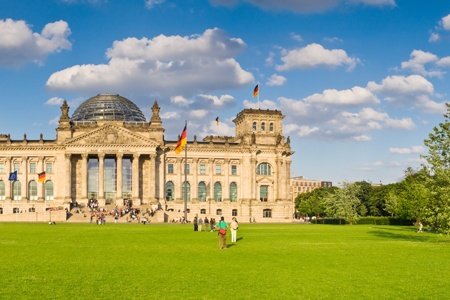 © Shutterstock
Next departures:
13/10/2020
BERLIN - POTSDAM - BRANDENBURG - BURG - MAGDEBURG - WOLFSBURG - ANDERTEN - MINDEN - NIENBURG - BREMEN - OLDENBURG - PAPENBURG - GRONINGEN - AMSTERDAM - COLOGNE - RÜDESHEIM - HEIDELBERG(1) - MANNHEIM - STRASBOURG
From Berlin to Strasbourg via Amsterdam, this cruise combines two exceptional journeys through 3 countries. While cruise the romantic Rhine and the Dutch canals, discover tremendous cities, castles and breath-taking landscapes that will for sure seduce you.
START IN
2020
* Price based on double occupancy
Show more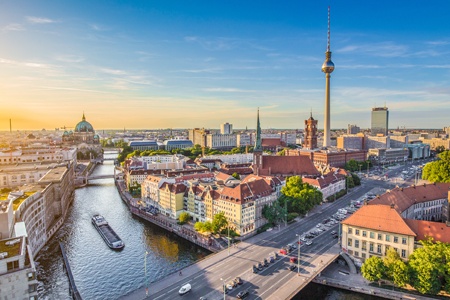 © Canastock
Next departures:
28/09/2019, 23/07/2020, ...
BERLIN - POTSDAM - BRANDENBURG - BURG - MAGDEBURG - WOLFSBURG - ANDERTEN - MINDEN - NIENBURG - BREMEN - OLDENBURG - PAPENBURG - GRONINGEN - AMSTERDAM
From Nuremberg to Amsterdam, explore the northern canals by cruising the Elbe and the Havel. You will discover the history of Nuremberg and Berlin, before exploring Potsdam, Magdeburg or Bremen, cities that will make you appreciate the eclectic heritage of Germany. You will have the option to visit the Meyer Werft shipyard before diving into the heart of charming Dutch cities. Your cruise will end in Amsterdam, famous for its UNESCO World Heritage canals.
START IN
2019
START IN
2020
* Price based on double occupancy