© German National Tourist Board
# Trip
Guided walking tour of Cologne
Description
Departure on foot for downtown Cologne. You will discover the city in the company of your guide. Crossroads of Europe since the Middle Ages, Cologne has kept its importance as a vibrant commercial and industrial city as well as a cultural and religious center. You will be able to admire the exterior façades of the huge Gothic Cologne Cathedral which took five centuries to complete. Indeed, although construction started in 1247, it was interrupted due to a lack of financing in 1560 and only started again in 1842 upon request of Emperor Frederick Wilhelm IV, who had fallen in love with the building. Construction was finally completed in 1863 and the Gothic Cathedral was the highest building in the world from 1880 to 1884. Around the Cathedral, 12 other Romanesque style churches are set in a circle, representing the 12 holy apostles. We'll then move on to the Old Town and stop to admire the outside of the neo-Gothic building, home of the famous "Eau de Cologne".
Before returning on board, we will have some free time to stroll through the streets of Cologne or try the famous local beer, the Kölsch(1). You will be able to make your way back to the boat on foot at your own pace.
Duration : approx. 2:00
(1) not included.
Alcohol can be harmful to your health. Please drink in moderation.
Good walking shoes are recommended.
The order of the visits can change.
Times are approximate.
These excursions are not proposed for all the cruises and depend on the itinerary.
If the minimum of 25 participants is not reached, the excursion may be either cancelled or proposed at another rate, depending on the number of participants (to be paid for on board).
The excursions on the first evening and the morning following boarding are only guaranteed for the passengers who have booked the excursion before the cruise.
Cruises
This shore excursion is available for one or several cruises
Show more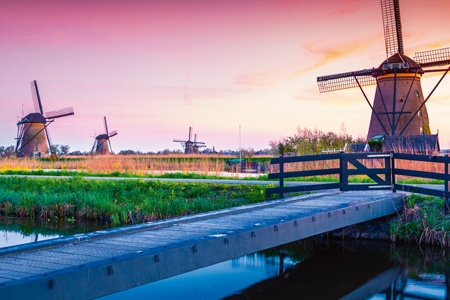 © Shutterstock
Next departures:
19/09/2019
AMSTERDAM - KINDERDIJK - ROTTERDAM - NIJMEGEN - COLOGNE - KOBLENZ - RÜDESHEIM - BOPPARD - DÜSSELDORF - AMSTERDAM
Cruise to the heart of Holland and the majestic romantic Rhine Valley. Discover the prestigious Dutch terroir between legendary mills and picturesque UNESCO World Heritage canals. Admire the many treasures of traditional Germany from the Cologne Cathedral, a masterpiece of Gothic art, to the Niederwald monument, the starting point of an unforgettable hike through the heart of the Rüdesheim vineyard.
START IN
2019
* Price based on double occupancy
Show more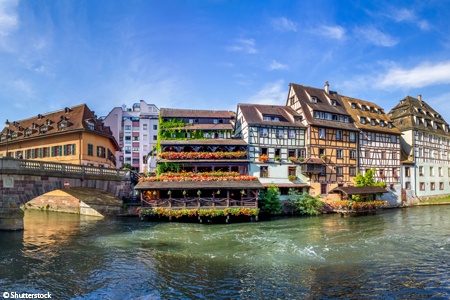 © Shutterstock
Next departures:
11/10/2019
STRASBOURG - RÜDESHEIM - KOBLENZ - COLOGNE - DÜSSELDORF
From Strasbourg to Düsseldorf, join us for a cruise along the Romantic Rhine to discover its legends and best kept secrets. You'll get to visit, among other sites, charming and picturesque Rüdesheim and Cologne and its famous cathedral.
START IN
2019
* Price based on double occupancy