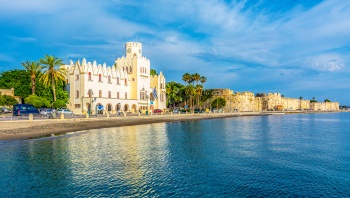 © Nejdet Duzen
# Trip
Kos and the Asklepion
Description
We'll tour the Asklepion, the ancient Greek version of med school. The three-terrace complex sits on a hill surrounded by Cyprus trees. In addition to being fascinating in itself, the Asklepion also has some breathtaking views. We'll visit the archaeological site, which contains the ruins of the old gymnasium and thermal baths from the ancient Greek era. Our tour will continue to Kos with a visit to the old part of the city. Sites we'll see include the agora—the ancient commercial and social center of the harbor and one of the largest to have been excavated to date. Nearby, we'll find the Tree of Hippocrates, where legend has it the Greek savant taught his students. Our last stop will be the medieval castle built by the Knights of the Order of Saint John.
PLEASE NOTE
The order of the visits can change.
Times are approximate.
Cruises
This shore excursion is available for one or several cruises
Show more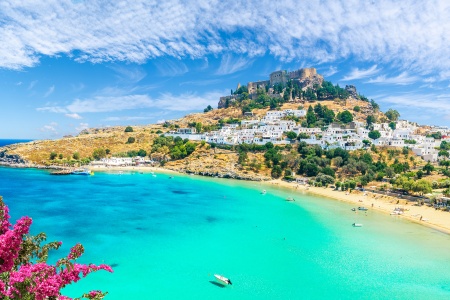 © Balate Dorin
From Cyprus, the Island of Aphrodite, to Athens, the City of Gods Dodecanese and the Cyclades (port-to-port cruise)
LARNACA - LIMASSOL - RHODES - KOS - SANTORINI - PAROS - MYKONOS - DELOS - ATHENS
Climb aboard for an unequaled cruise from Larnaca to Athens, stopping over in the Cyclades and Dodecanese. Other exceptional ancient sites await you: Paphos and its mosaics, medieval Rhodes, timeless Kos, and the archaeological treasures in Delos. Charming Aegean ports of call such as the legendary islands of Santorini, Paros, and Mykonos. Wrap up this heavenly vacation with the beauty of Athens. Cyprus and Greece welcome you on a journey through their fascinating histories and famed architectural wonders.
This cruise is not available on our website. For more information and to look for suitable alternatives, please contact us on +33(0)388 762 199 or send us an email at international-fit@croisieurope.com