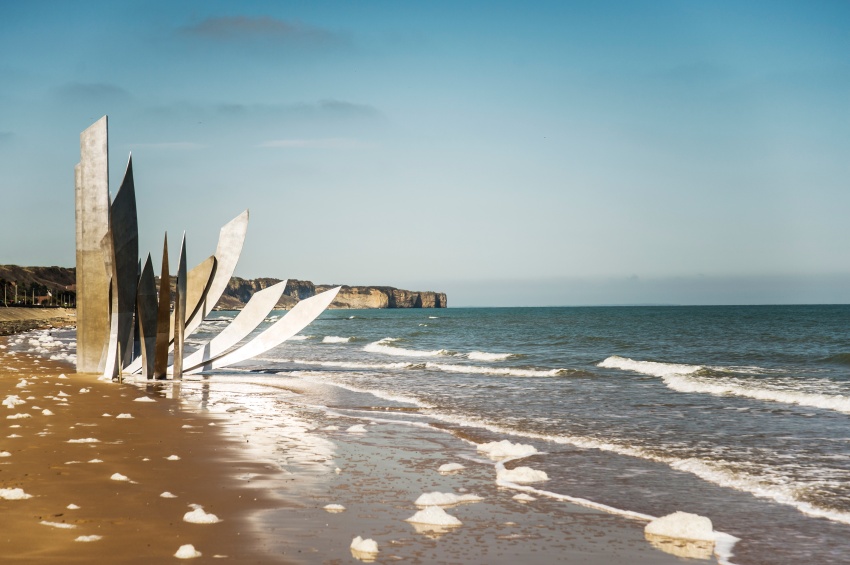 © Edella
# Trip
The Landing Beaches (full day - lunch included - departing from Honfleur)
Description
Departure by coach for a day trip to the landing beaches. Arrival at Pointe du Hoc, which was the scene of one of the landings on June 6, 1944. After our visit, we'll pass through Omaha Beach, Colleville sur Mer and its American cemetery. After lunch, we'll continue to Arromanches, site of the famous battle with its artificial port installed to allow the invasion of land troops and their equipment. We'll stop at Arromanches 360° where you'll be able to watch a film in its circular room. The Price of Liberty combines archived footage filmed in June 1944 by war correspondents with current shots on the same site. We'll get back to Honfleur via Gold Beach, Juno Beach (Gray sur mer- Courseulles sur Mer - St Aubin sur Mer) and Sword Beach (Ouistreham Lion sur Mer - Luc sur mer). Arrival in Honfleur in the early evening.
Duration : approx. 10:00
The order of the visits can change.
Times are approximate.
Pre-booking only, valid for a minimum of 30 participants.
These excursions are not proposed for all the cruises and depend on the itinerary.
Cruises
This shore excursion is available for one or several cruises
Show more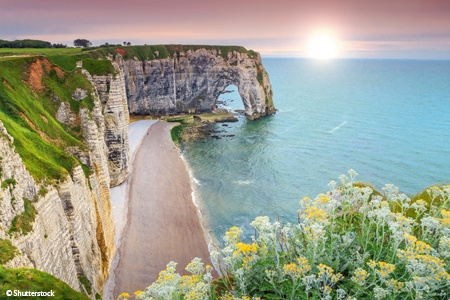 © Shutterstock
Next departures:
13/04/2020, 06/05/2020, ...
PARIS - VERNON - DUCLAIR - HONFLEUR - ROUEN - LES ANDELYS - PARIS
Sail along the Seine to discover the history, idyllic landscapes and culture that border this mythical river with its hidden secrets. In Vernon, you will discover the Claude Monet house and gardens with its famous water garden. Visit the sumptuous Martainville Château, stroll along the Côte Fleurie or vist the historical Normandy landing beaches.
START IN
2020
* Price based on double occupancy
Show more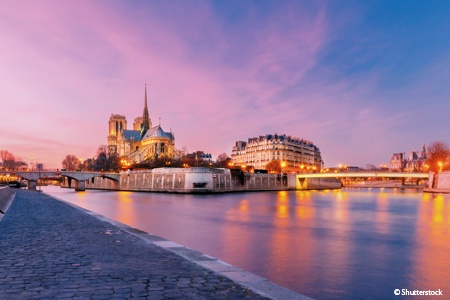 © Shutterstock
Next departures:
02/04/2020
PARIS - LES ANDELYS - HONFLEUR - DUCLAIR - ROUEN - PARIS
Sail on the Seine and discover unusual places. Discover the magnificent white cliffs of Etretat lined with pebble beaches, offering exceptional views, inspirational to past and present artists, then go on an excursion along the Norman Abbey Circuit. They reveal an exceptional architectural heritage, in their number and artistic quality, the charm of the surrounding landscapes and the grandeur of their past. Visit Rouen: both medieval and spiritual, experience the soul of its past...
START IN
2020
* Price based on double occupancy