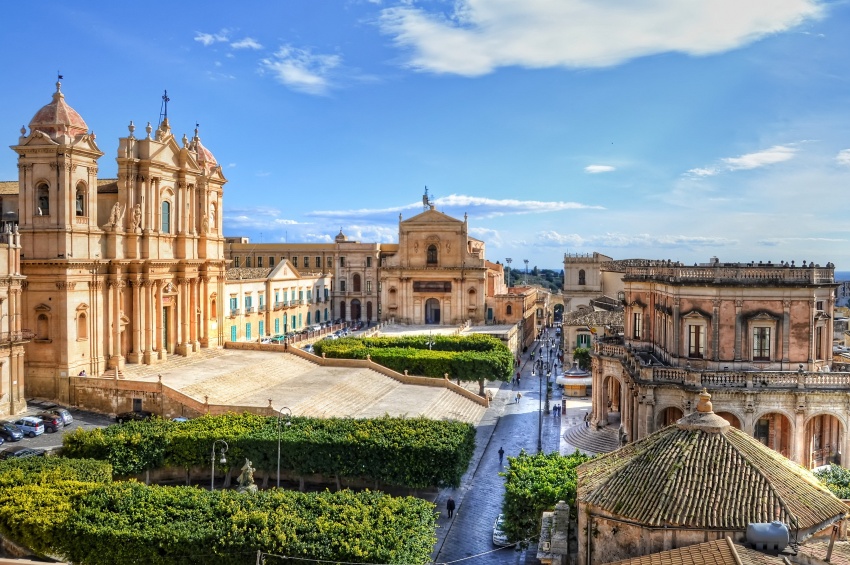 © Shutterstock
Description
Totally destroyed by the 1693 Sicilian earthquake, the current town of Noto was built on the left bank of River Asinaro, about 8 miles from the previous town. We'll enjoy a lovely stroll through the historic center taking in the characteristic architecture of the golden-yellow limestone buildings. On the right above the piazza Immacolata, we'll come across the Church of Saint Francis Immaculate at the top of an impressive staircase. Opposite the splendid cathedral in town, there is the Palazzo Ducezio, which houses the Municipal Hall. We'll visit the cathedral, whose facade incorporates baroque motifs and classical elements. Inside, the three aisles of the church are divided by tall pillars, and in the chapel at the end of the right aisle is the silver urn of San Corrado, the patron saint of the city.
PLEASE NOTE
The order of the visits can change.
Times are approximate.
Cruises
This shore excursion is available for one or several cruises
Show more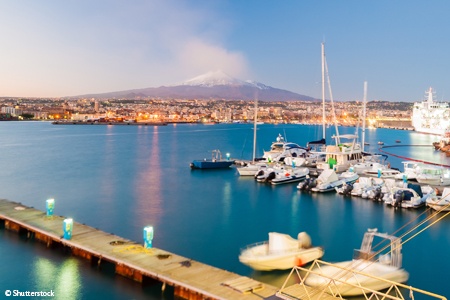 © Shutterstock
Next departures:
21/11/2019
CATANIA - POZZALLO - VALLETTA - SYRACUSE - CATANIA
Embark on a cruise from Malta to Sicily, across tremendous landscapes and historical sites. Discover Malta through its architectural and cultural treasures and Sicily through nature and archaeology. Enjoy two excursions to Noto or the island of Gozo, little sister island of Malta with undeniable charm.
START IN
2019
* Price based on double occupancy