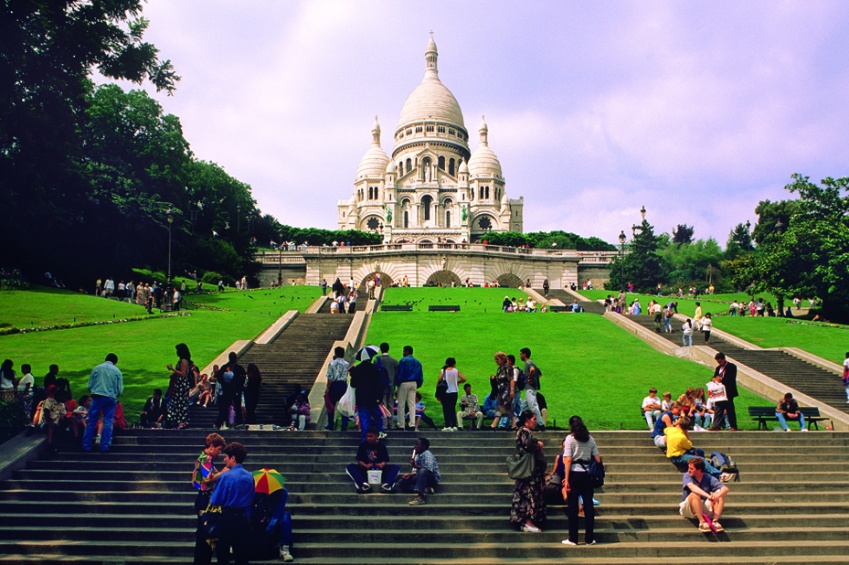 © Paris Tourist office, Jacques Lebar
# Trip
Paris and old-time Montmartre
Description
Guided tour of Montmartre. A hill that reaches a height of about 427 feet, located in the north of Paris, Montmartre has long been known as the premier artist's enclave in the city. Montmartre's most recognizable landmark is the bright-white Sacré-Coeur Basilica, constructed from 1875 to 1914. Inside the Roman-Byzantine style place of worship, the ceiling is decorated with the largest mosaic in France. From the top of the Butte Montmartre, you'll experience one of the most beautiful panoramic views of the capital.
PLEASE NOTE
The order of the visits can change.
Times are approximate.
Cruises
This shore excursion is available for one or several cruises