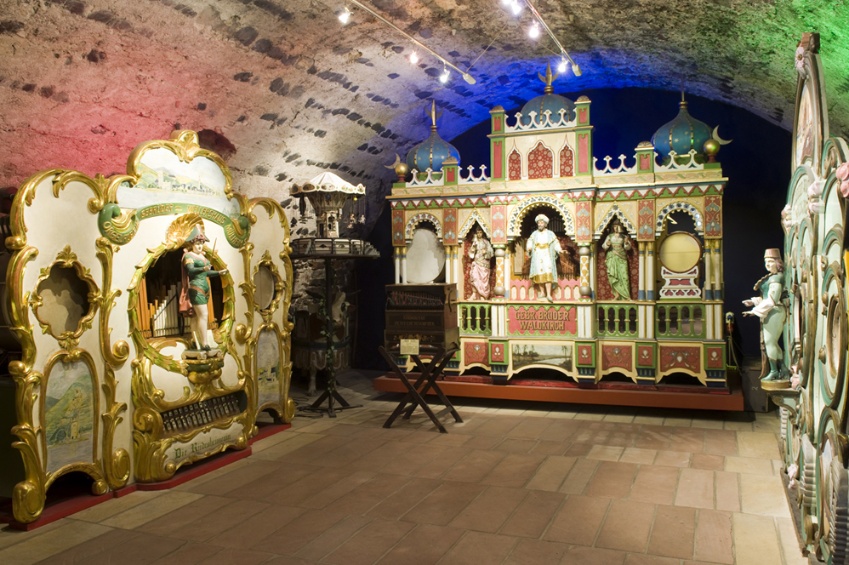 © CroisiEurope
# Trip
Rudesheim: visit of the Museum of Mechanical Musical Instruments and tasting a Rudesheimer Kaffee
Description
Departure on foot from the boat towards the Museum of Mechanical Musical Instruments located in an old building from the 15th century. The "Siegfrieds Mechanisches Musikkabinett" is the first German museum dedicated to self-playing musical instruments, which holds an impressive collection of no less than 350 mechanical musical instruments dating back to the 18th century to the 20th, all spread out on more than 4000 ft². This is a vast collection, dating back three centuries, of fascinating musical instruments that function like computers, ranging from tiny, delicate music boxes to an enormous orchestrion. Tools and machines for the production of organ pipes, cardboard sheet music, rolls of sheet music and perforated disks are also on display in the collection. Whatever their age, museum visitors always take great pleasure in discovering this special music, the techniques from the past and how these instruments work. After visiting the Museum, we'll have a sip of Rudesheimer Kaffee*, the local specialty, in a traditional café. Return on board on foot.
PLEASE NOTE
Good walking shoes are recommended: the streets are cobbled.
The order of the visits can change.
Times are approximate.
*Alcohol can be harmful to your health. Please drink in moderation.