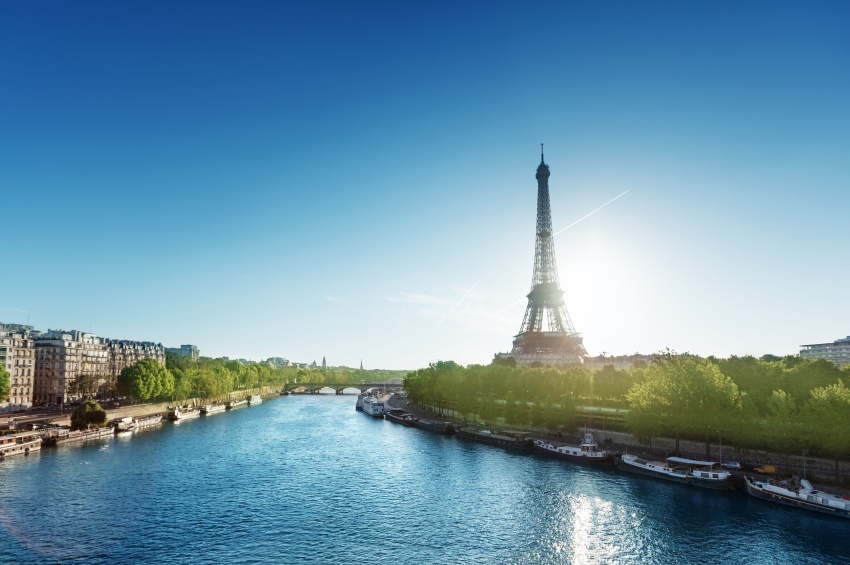 © 123RF
# Trip
Stroll on the banks of the seine, the bridges of Paris
Description
We'll set out from the Quai de Grenelle for a stroll along the banks of the Seine. The banks of the Seine were added to the UNESCO list of World Heritage Sites in 1991. Come with us and discover the splendid sites and surprising points of view on each side of the river. You'll also learn about the complex relationship Parisians have had with their waterways since the Middle Ages. Throughout the centuries, the Seine has been used for transportation, commercial activities, energy production using floating windmills, cleaning animal skins, washing laundry, waste water dumping, and even drinking water up to the 19th century!
All levels of walkers are welcome to join us and hear about the river's fascinating history. You can stay for one, two or even three hours with us, leaving the group when you want. You'll have a bus/subway ticket that you can use to return to the ship at any moment. Just ask your guide to point you in the right direction.
Duration : approx. 3:00
Please note: You will have to return to the ship on your own using the combined transport tickets that are included in your cruise. The guide will not escort you on this return trip.
Times are approximate.
The order of the visits can change.
Wear comfortable, sturdy walking shoes.
These excursions are not proposed for all the cruises and depend on the itinerary.
If the minimum of 25 participants is not reached, the excursion may be either cancelled or proposed at another rate, depending on the number of participants (to be paid for on board).
The excursions on the first evening and the morning following boarding are only guaranteed for the passengers who have booked the excursion before the cruise.

Cruises
This shore excursion is available for one or several cruises