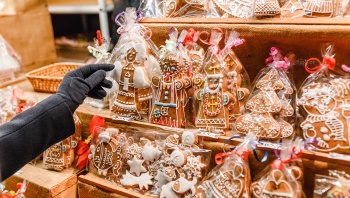 © Frantic00
# Trip
Prague and its Christmas market
Description
This tour will begin at Prague Castle, where you'll have a great view of the city below. We'll then set out to discover Prague and its Christmas markets on foot. The charming Malá Strana quarter sits right below the castle, its streets winding down to the river. A walk through this cobblestone-paved district is only one of the romantic highlights the city has to offer. We'll cross the Charles Bridge, a flurry of activity and monuments to see and touch for good luck. The structure took fifty years to build and was the only bridge to cross the Vltava for many centuries. The towers at each end keep watch over the thirty statues along its walk, the most popular being that of Saint John of Nepomuk. Once we arrive in the Staré M¿sto, spend some free time browsing the Christmas market or admiring the astronomical clock.
PLEASE NOTE
The order of the visits can change.
Times are approximate.
Cruises
This shore excursion is available for one or several cruises