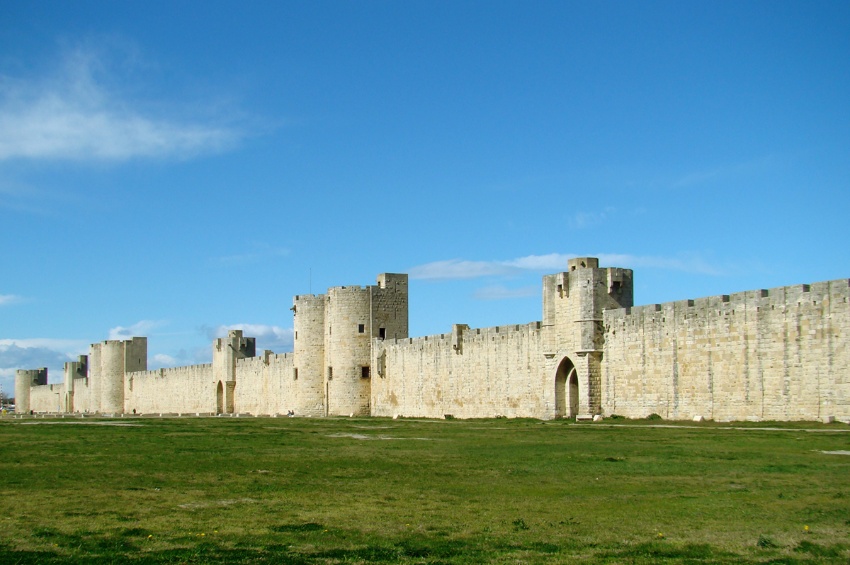 © Aigues-Mortes
# Trip
Visit of Aigues-Mortes and the Salins du Midi Saltworks
Description
Set off for a guided visit of Aigues Mortes. The old walled town of Aigues-Mortes is a city with a prestigious heritage located in the middle of marshlands in one of the loveliest natural settings in Provence. You will then board a tourist train which will take you on a 90-minute journey through the salt tables, with a stop at the Museum of Salt. Return to the boat.
Duration : approx. 3:00
Good walking shoes are recommended for this excursion.
The order of the visits can change.
These excursions are not proposed for all the cruises and depend on the itinerary.
If the minimum of 14 participants is not reached, the excursion may be either cancelled or proposed at another rate, depending on the number of participants (to be paid for on board).
The excursions on the first evening and the morning following boarding are only guaranteed for the passengers who have booked the excursion before the cruise.
Cruises
This shore excursion is available for one or several cruises