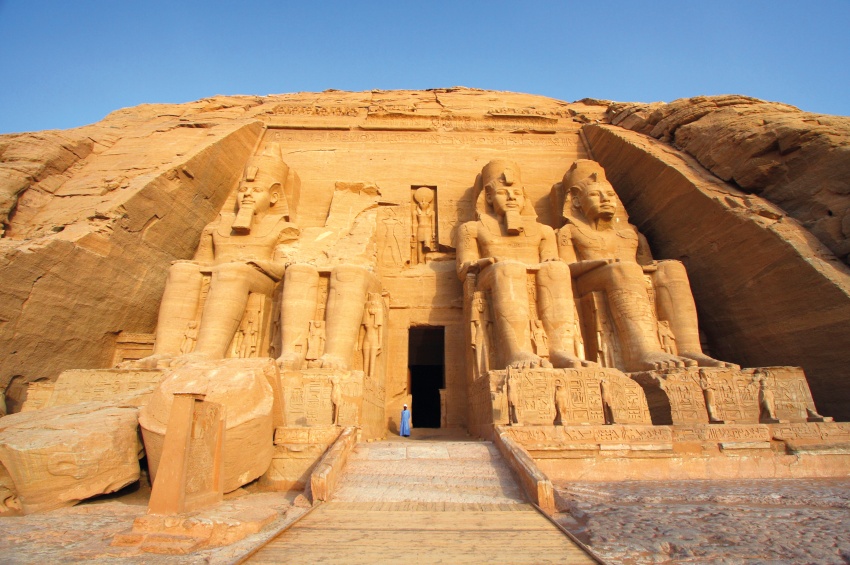 © Shutterstock
Description
We'll leave for the Abu Simbel archaeological site in the morning. Discovering these amazing rock temples is one of the highlights of a trip to Egypt. Located about 140 miles (230 km and three hours driving time) southwest of Aswan, the complex is in the heart of the desert, at the border with Sudan, and is the most impressive imprint left by Ramesses II. Through an extraordinary effort, the complex was relocated in its entirety in 1968 in order to escape the waters during the creation of the dam and Lake Nasser. The twin temples were carved out of the original mountainside and serve as a lasting monument to the pharaoh and his queen, Nefertari. We'll have lunch in Abu Simbel and return to the ship in the afternoon before our ship begins to cruise once again.
PLEASE NOTE
The order of the visits can change.
Times are approximate.